Hunting Works for Minnesota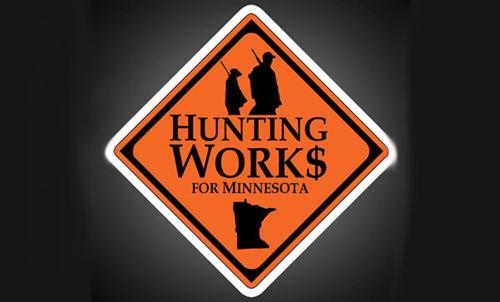 I attended a Hunting Works for Minnesota event was held on Monday at the Horse & Hunt Club in Prior Lake Minnesota. This event, called the "2nd Annual Hunting Works for Minnesota Statewide Meeting & Shoot" was sponsored by Federal Ammunition amoungst other sponsors, so we graciously accepted 2 boxes each to shoot clays with. I didn't shoot that hot, but it was great to get together with fellow state industry related folks.
What is Hunting Works for MN?
Hunting Works for Minnesota exists to promote the strong economic partnership between the hunting and shooting communities and the local economy of Minnesota. Hunting Works For Minnesota advocates for public policy that supports jobs and economic prosperity. As a grassroots organization, we help tell the story of the role hunting and shooting sports play in both the heritage and economic health of Minnesota.
Photos from the event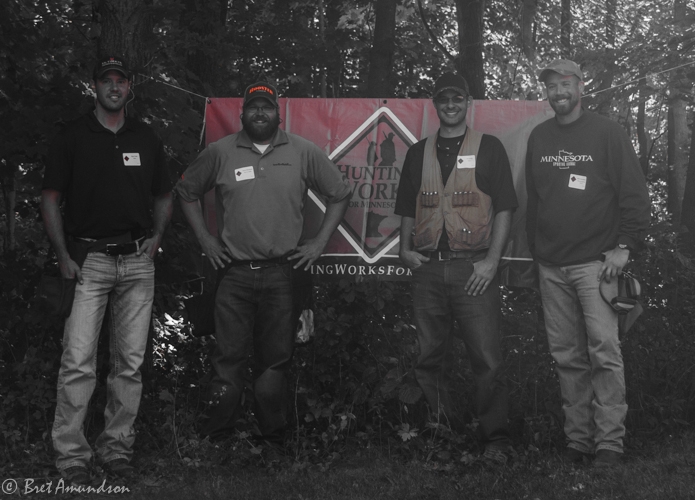 Our team (Photo courtesy http://www.mnsportingjournal.com/)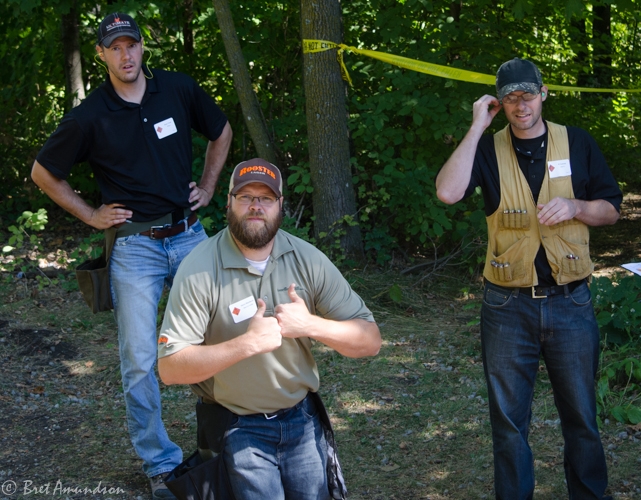 Rooster Lager Jason Markkla thumbs up (Photo courtesy http://www.mnsportingjournal.com/)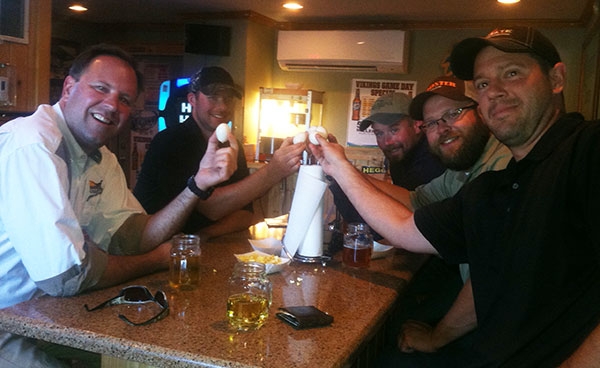 After the event at the local pub for a final beer
Posted in: Trips & Events