Mobilegeddon - The Sky is Not Falling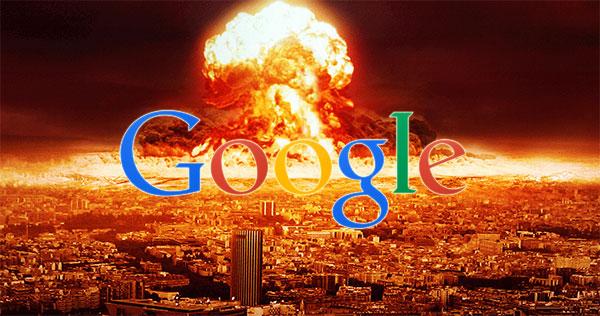 If you haven't heard yet, Google has a big algorithm update out today. If you remember Y2K, the grid did not go offline because of a 2 digit issue. In my opinion, Google announcing this new mobile update is no different.
What Does this Mean?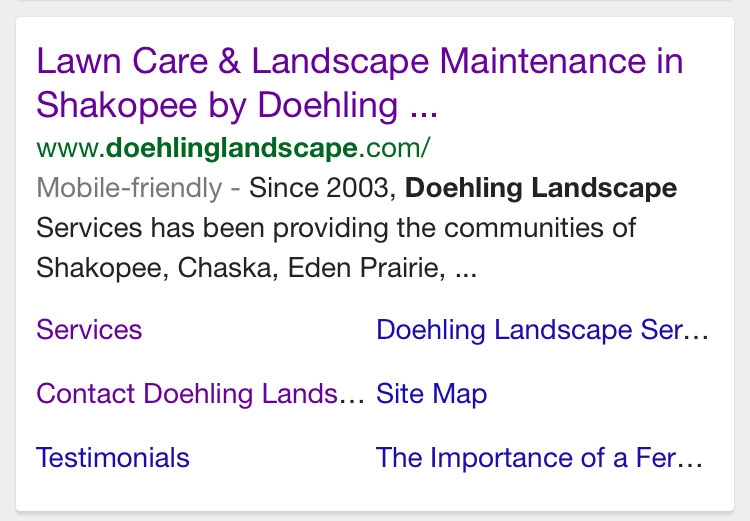 First, this Google update affects ONLY your mobile device and NOT Desktop searches or tablet. Take a look at the graphic on the right. You will notice the result in google says "Mobile-friendly". You will see this on your iPhone or Android when you are searching on your mobile device. This is what Google is talking about.
Second, this doesn't mean you will tank in the results. This update will "effect" or "impact" your results, not throw you off Google. Each year, Google changes its search algorithm around 500–600 times. Take a look: http://moz.com/google-algorithm-change
The good news is April 21st, it's not over for you and the sky is not falling. Your traffic more than likely won't plummet but yes, it will be affected and so will your rank in the Google SERPS (Search Engine Result Pages).
Also note that this change may not happen on April 21st. You might not notice the change for a few days to a few weeks and it may have a major or minor impact on ONLY your mobile results.
Industry
This update may not be a huge deal DEPENDING on where your traffic comes from. Each industry is a little different and some industry's will not be impacted that heavily. For example, if you are offering a large purchase item or service, this update may not impact you as much as you think it might.
This is a great opportunity to take a look at your Web Analytics and see where your traffic is coming from and be inteligent about moving your website over to a mobile website slowly and to a new marketing strategy in 2015-2016 and beyond.
Predators
The really annoying part of this update is there is so many confused business owners with mis-information from predator web firms calling and letting customers know the sky is falling by dicing out slick info over the phone. Here is a great article to keep you level headed about the whole update from Search Engine Land.
Google
Google April 21st Update
This is actually the first time in advance Google has let us know about a update. Google is simply pushing around it's weight right now and letting business know what they think is important in 2015. They are being a bully, plain and simple. It was announced on Search Engine Land late in the day that in 2 months 4.7% of websites went mobile.
Google The Bully
With this update they are letting everyone know that mobile is important and you better get on board with us (Google) or we are going to affect you in the mobile rankings. How does that make you feel as a business owner? Probably not very good if you derive all of your traffic just from the organic Google results. So it's time to start thinking about diversifying into other inbound marketing channels.
What is up with Google Lately
In my opinion, Google is starting to get greedy. They have shareholders and they need to constantly grow as a business. Google get's a large majority of their revenue from Pay Per Click services. So over time, with each Google update, the organic search engine results get less and less important because Google simply needs to drive more revenue. Google want's more small businesses to buy more their Pay-Per-Click services (or PPC). View the below screenshot from one of our clients - that's what Google want's more of... meaning the cost upped.

Google Advertising or Google PPC
If you haven't bought google Ads before, now is the time to start thinking about it or setting a budget aside for it. If you don't have the budget for it, we recommend doing one less tradeshow or a magazine ad to afford it. We offer 2 great PPC solutions here at 3plains - fully managed or semi-managed. Give us a call about the options.
Live Google Update
Here's the key. This update is a live update or rolling update. So that means if we update your website to a mobile friendly version, your website in the mobile results or "mobile SERPS" will take effect quite shortly. In fact rumor has it less than 72 hours.
This update is a chance for all business owners to take a look at their website design, content and overall marketing strategy to talk with your web team about re-investing into a new website. We are excited about the update so it get's business owners motivated to call us here at 3plains to start thinking about putting more focus on their website strategy. Here's a little more reading on the options we provide: https://www.3plains.com/web/mobile-websites
Website Upgrades (Legacy & Current)
Over the past few years we've seen significant advances in technology, web browsers, and search engines standards. Google uses these standards as part of their algorithm and modern web browsers use these standards to make sure your content is viewable by people using a PC, Mac, smart phone, or tablet device. For 3plains to provide services that follow the latest web standards and best practices, we have to update your website. That time is upon us with this latest Google update.
If your website hasn't been designed in the last 2 years we need to talk about website re-design options since your website design is now considered a legacy design or legacy website. If you have designed a website with us recently, we have an add-on for your website so you are all set to go for this Google update.
Questions
Please contact us at 3plains for more details or to discuss upgrade options.
Posted in: Uncategorized, Web Design, SEO / SEM, Mobile