Have you sent out postcards to your clients lately?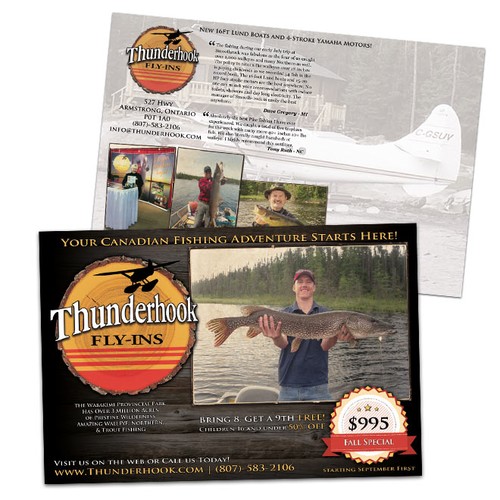 Postcards and rackcards from 3plains make for great mailers to new and existing clients. Thank that corporate group for choosing your lodge with a handwritten postcard, or sendout this years specials to everyone on your list.
Here's an example of how Thunderhook Fly-Ins, an Ontario Fly In Fishing Outfitter took advantage of our print design to send out some fantastic postcards about this years fall special.
Working with a local printing and mailing company we put together vertical and horizontal designs for a 50,000 card campaign.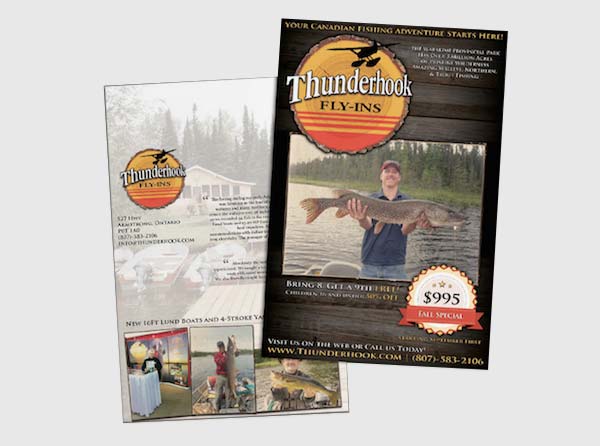 The Marketing Campaign
Thunderhook notified website visitors in a blog post about the special, then notified their electronic newsletter subscribers, along with their blog subscribers. Below is a screenshot of Thunderhook using traditional marketing along with online marketing for a successfull campaign.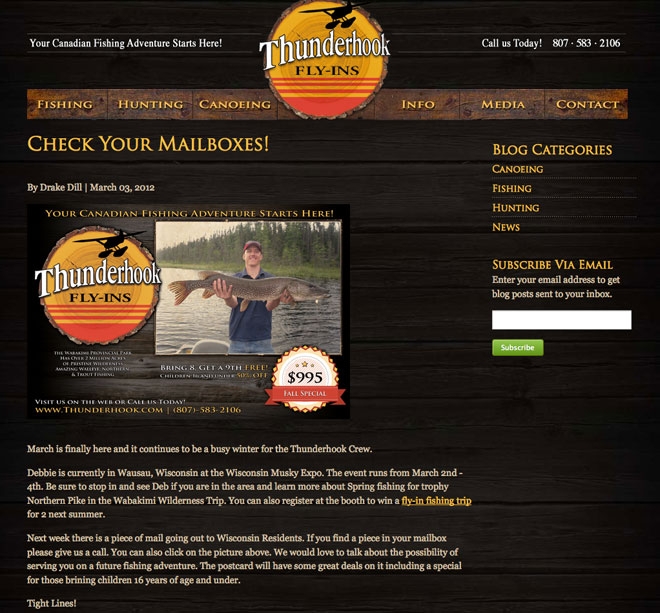 A postcard is a great way to incorporate traditional marketing with your website to build a successful campaign. These cards will land in a lot of peoples hands, and when they do, those folks will know just where to go online, and how to get in touch with Thunderhook Fly-Ins to book their Canadian Fishing trip.
View more examples on our website on our postcards/rackcards section.
Posted in: Branding, Print Design, Marketing