How do I add 3plains to Mailchimp as a Administrator?
First, setup a mailchimp.com account. You will need to signup for MailChimp and then once logged in, go to Profile > Settings > Users > Then click the button "Invite a User" (ryan at 3plains.com) and then click "admin".
MailChimp
To add 3plains as a administrator, Click on your name in the top bar, click "Profile":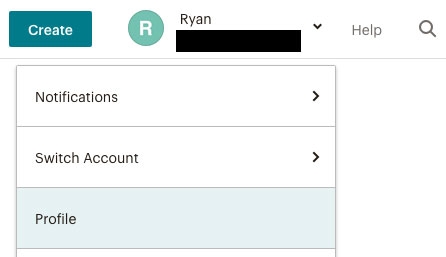 Then select Settings > Users: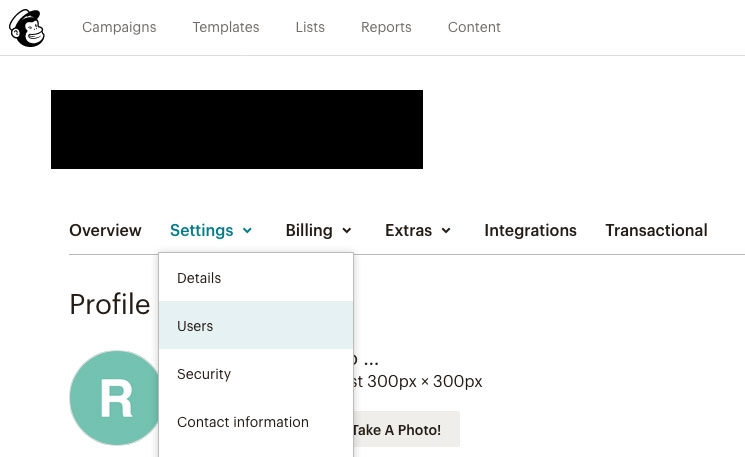 When in Users > Click the "Invite a User":
Enter the email like below > select Admin > Click "Send Invite":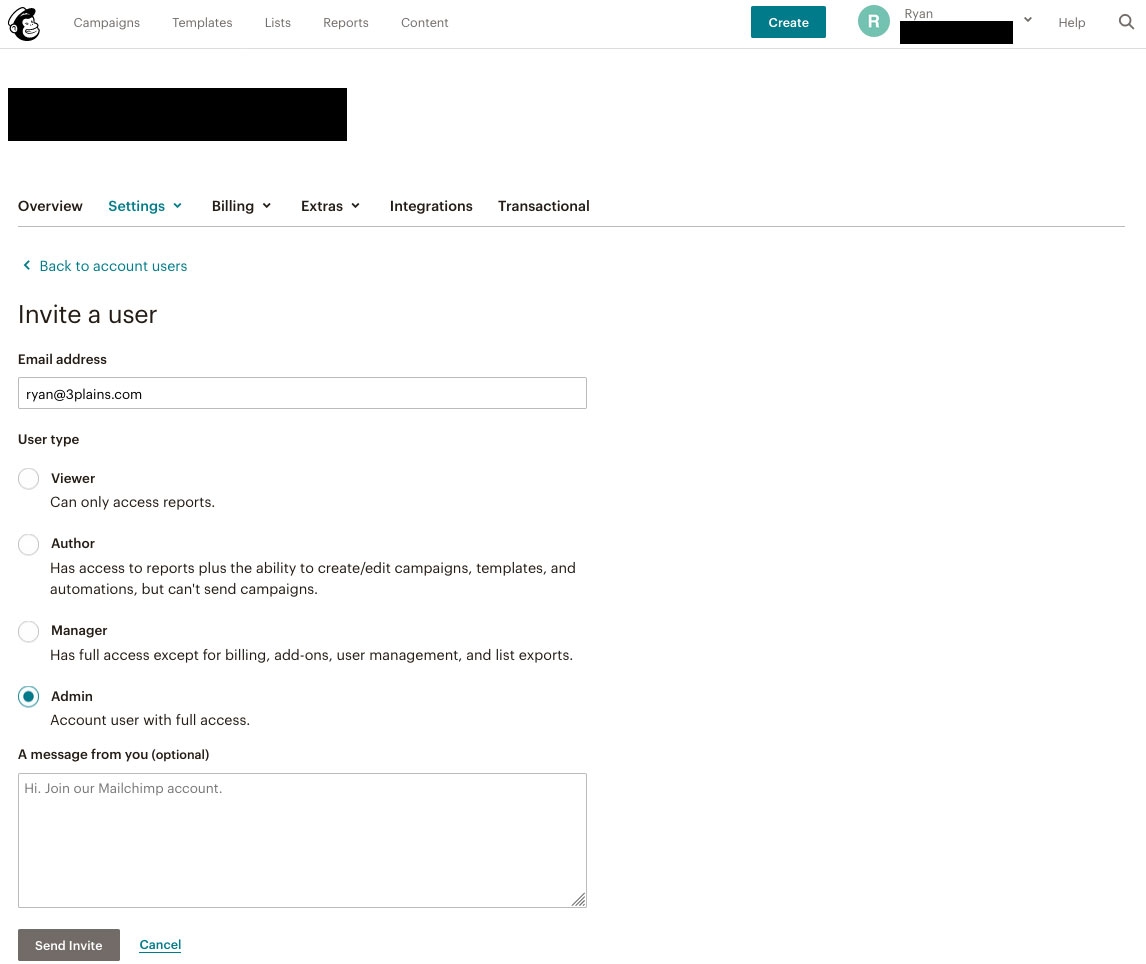 Integration into your 3plains Website
How to integrate into your 3plains website.
Sign Up/Archive Page Example - https://www.coloradobghunting.com/newsletter/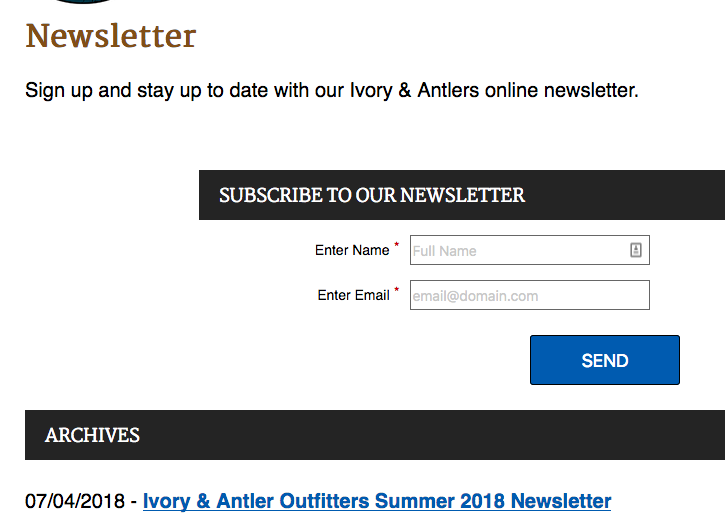 Contact Us Page Example - https://www.coloradobghunting.com/contact/

Website Footer Example - https://www.coloradobghunting.com/

Back to FAQ