>
>
>
Domain account change/transfer to 3plains
Domain account change/transfer to 3plains
To transfer from Registrar to Registrar:
Godaddy.com Instructions
Godaddy.com Account Change Instructions - or call them at 404-505-8877
Follow the Account Change screenshot below. Enter domains@3plains.com and 3plains for the Username.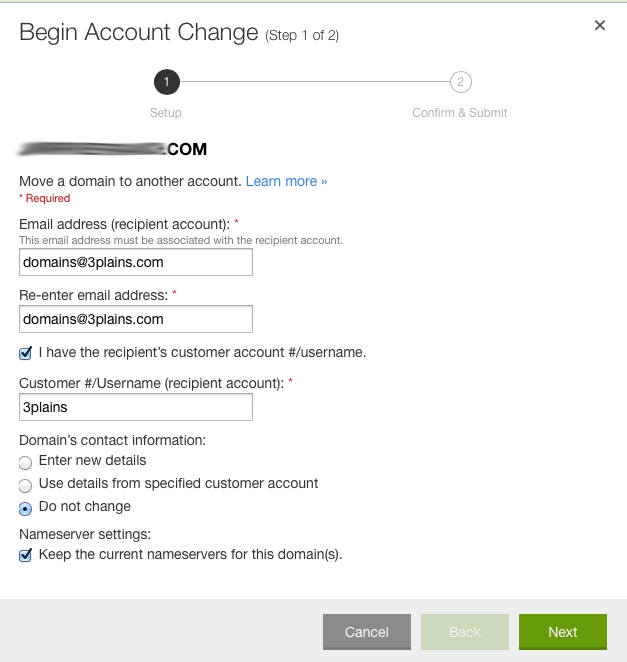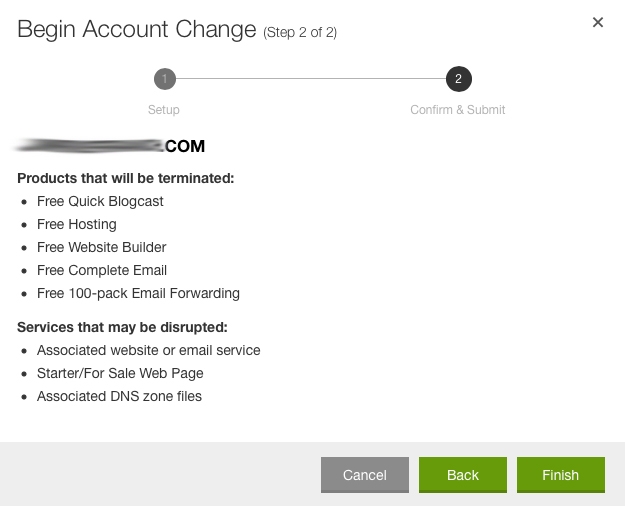 Network Solutions
There is no reason to change the registrant contact info since we can do that after we get control of the domain on our end. This will make it easy. - login to your account (don't worry about changing the primary contact or email) or call them at 877-628-8686. After this is done, you will get 1 authorization code emailed to. Email it to domains@3plains.com - I can then make a request for transfer. When I do, you will get a email with 2 transfer codes. Email it to domains@3plains.com
Still need help or don't want to DIY?

We have maintenance service and website update packages available. Please fill out a ticket and a 3plains representative will reach out to you with details on pricing and packages.
Back to Domains