>
>
>
Godaddy Record Could Not Be Added
Godaddy Record Could Not Be Added
I was launching a website for a new client and boom... wouldn't you know it, error message "Record Could Not Be Added". I tried a few more updates, but the same error kept showing up. I figured the secondary A Record was suspicious, so I Googled "sucuriip" and noticed it's a Godaddy product and a security firewall.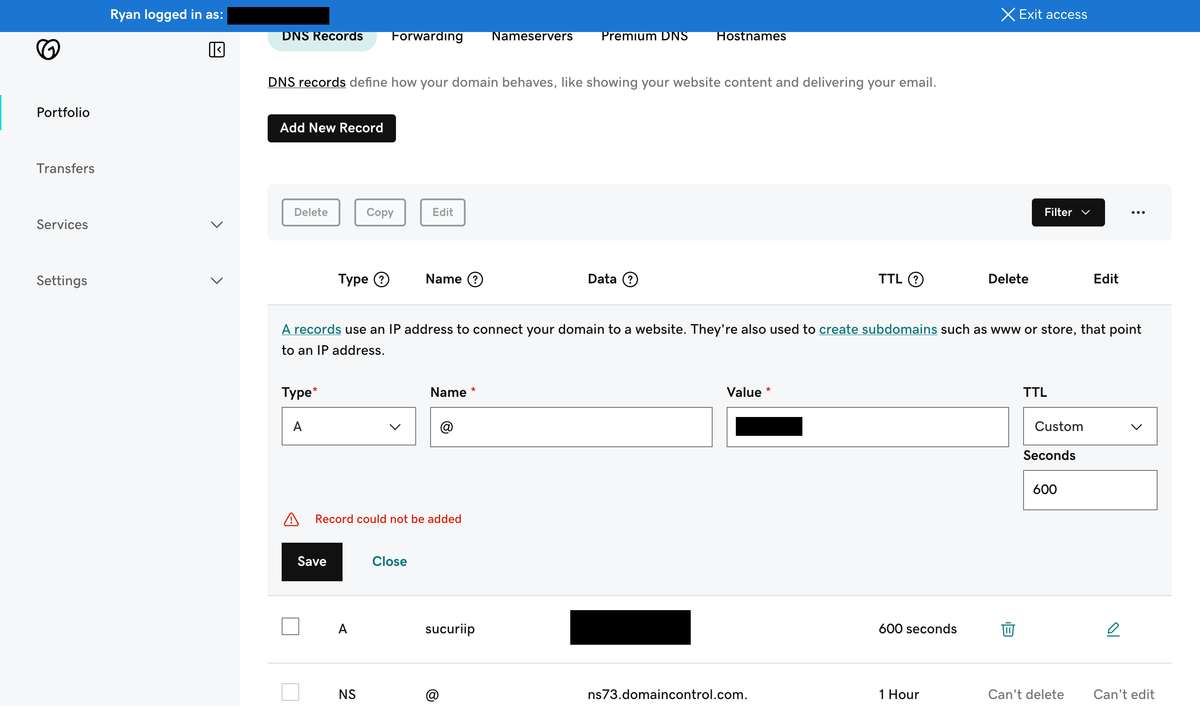 1. I called Godaddy support and that was a 24 minute wait. Yeah, forget that.

2. Instead of dealing with Godaddy support, the problem solver in me wondered if I disable the firewall and/or remove that secondary A Record, will that solve the issue?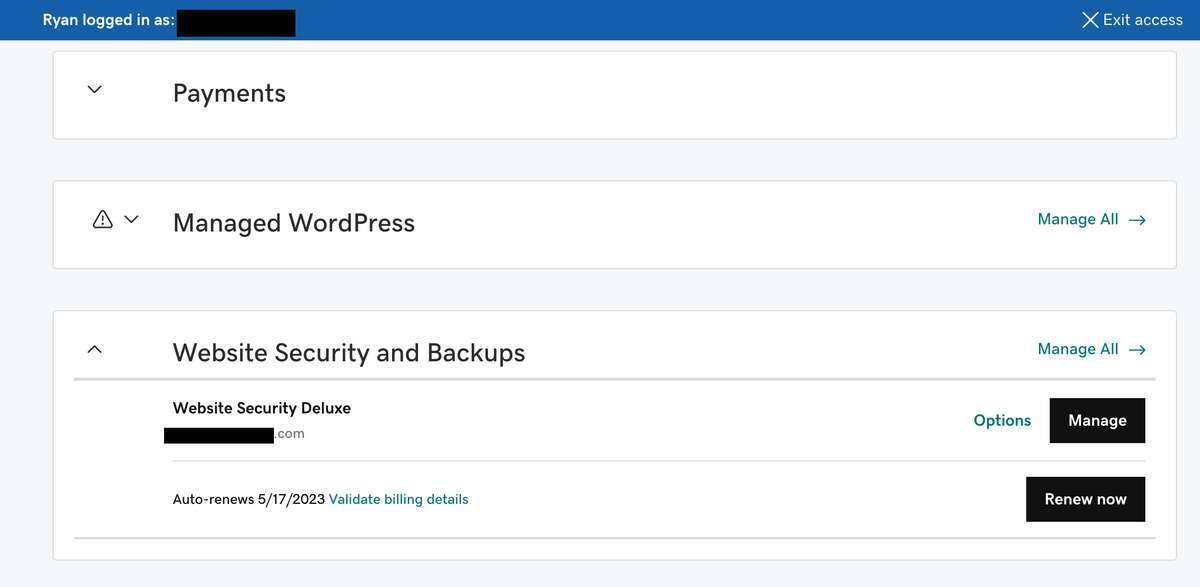 3. I clicked on the Manage button for Godaddy Website Security Deluxe, then clicked on Firewall Details.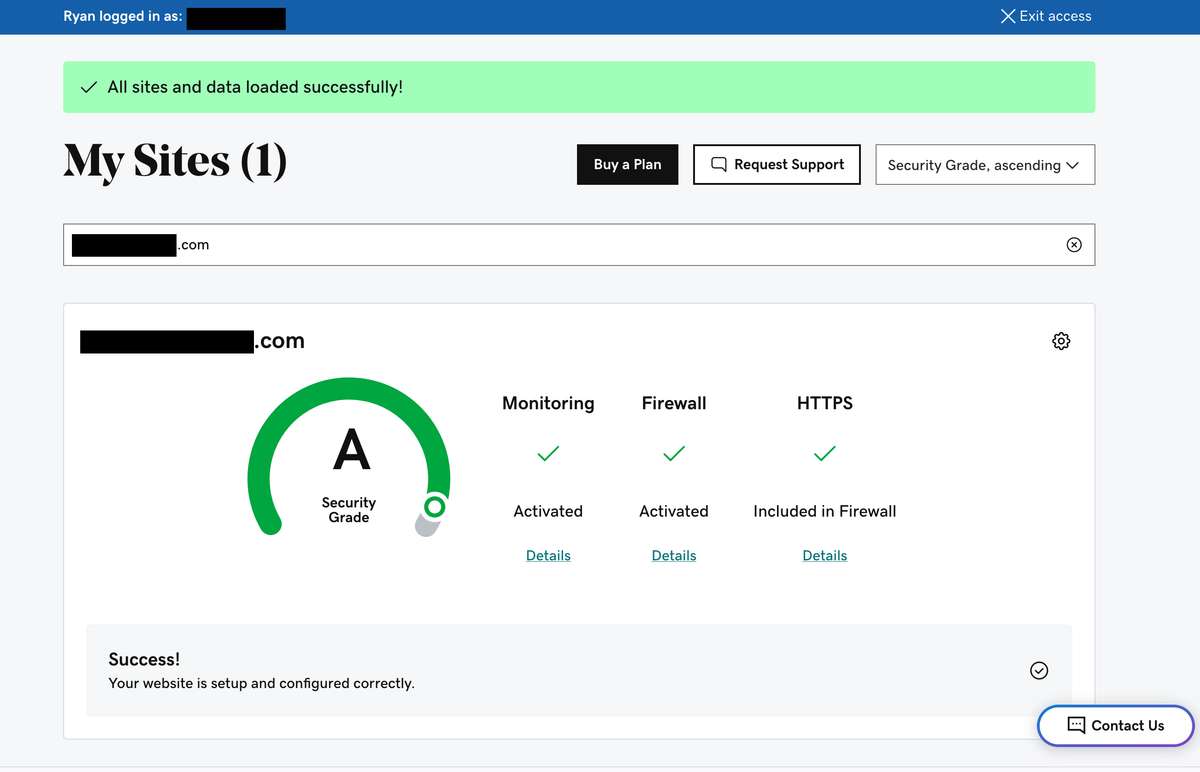 4. On the next Godaddy Firewall Status, I clicked the Disabled radio button, clicked save. Success.
5. Here is the confirmation message that the Firewall has been disabled.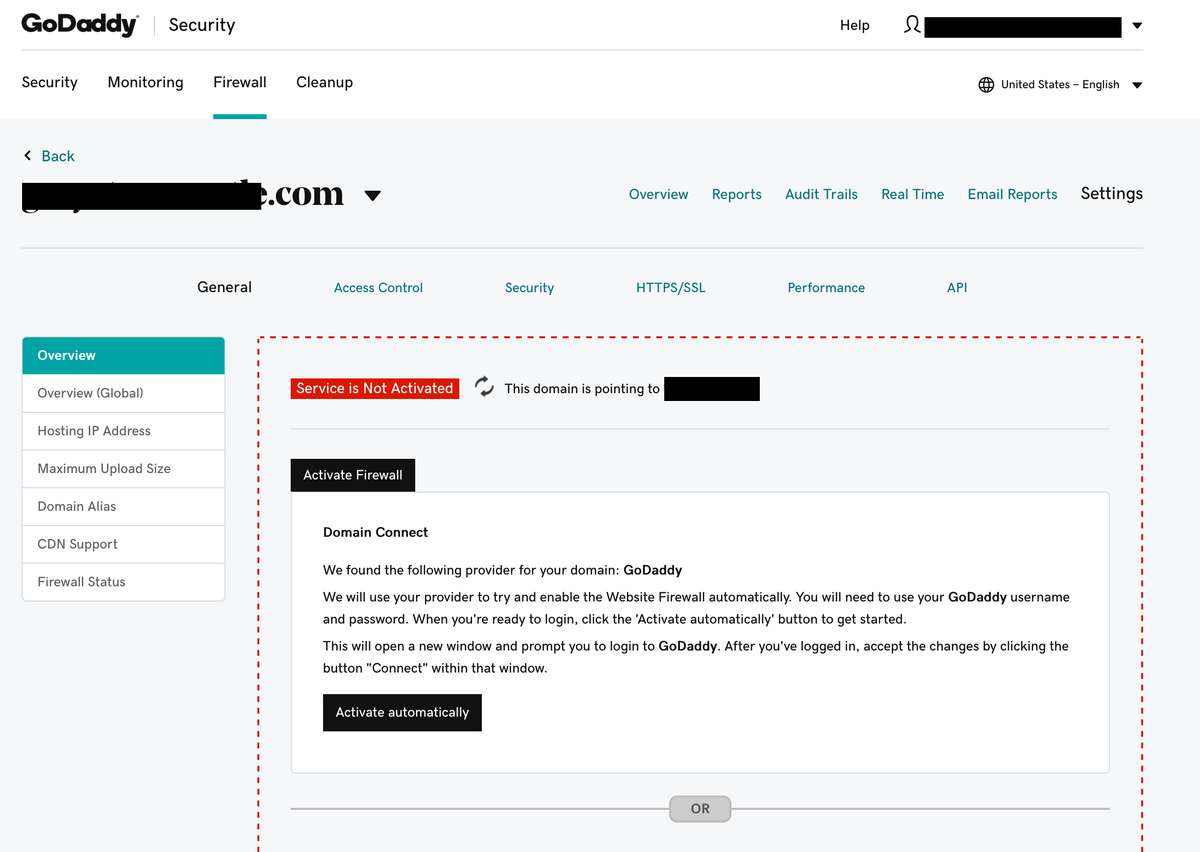 6. I was able to edit the primary A Record with the new IP Address. Problem solved.
Follow these steps and there is no need to call Godaddy support for this Record Could Not Be Added issue. Apparently the Godaddy Website Security Plan / Firewall block any DNS changes.
Still need help or don't want to DIY?

We have maintenance service and website update packages available. Please fill out a ticket and a 3plains representative will reach out to you with details on pricing and packages.
Back to Domains