>
>
>
Sharing files with 3plains
Sharing files with 3plains
How to share files with 3plains team.
To send files to 3plains log into your 3plains Portal with the email and password you created when you signed off on your initial 3plains project. If you forgot your password, use the forgot password link. Once logged in, there is also a link under Account > Send Files to 3plains. You will see a small "Upload Files" area, next click the "Load Files" button and drag and drop or select your files. You can select multiple files including images, folders, word documents, PDF files or whatever. You can do this multiple times if you miss anything the first time.
Screenshots from the process: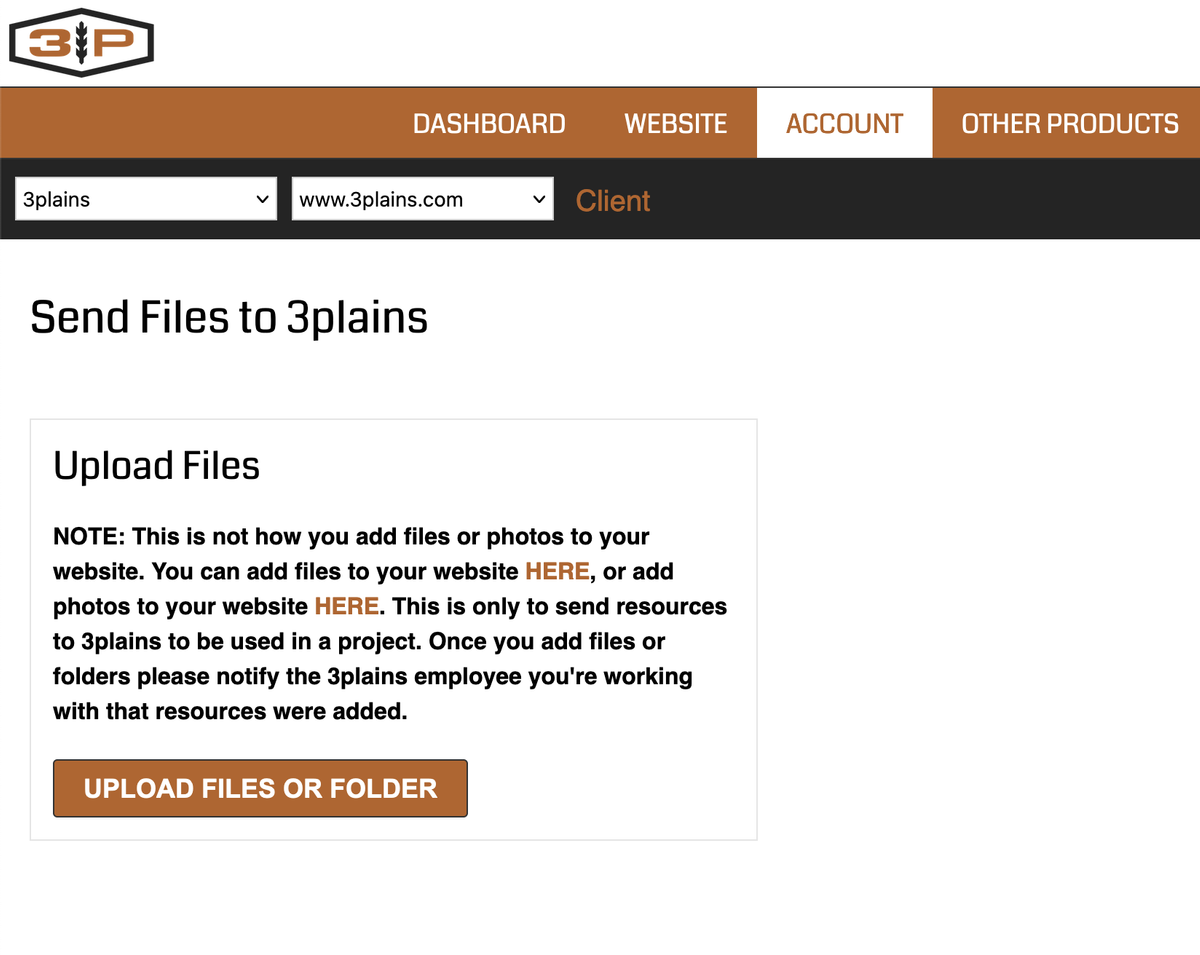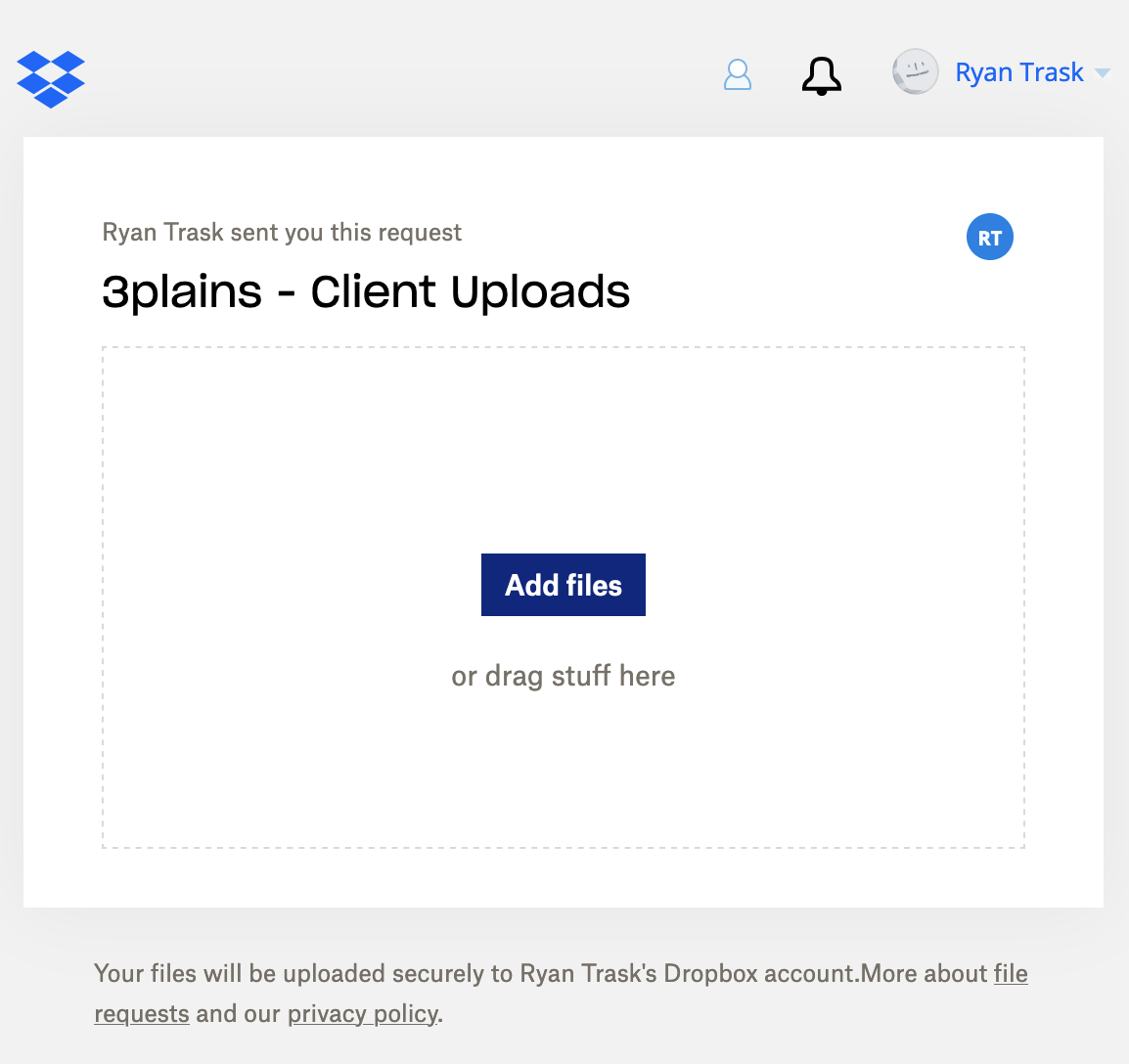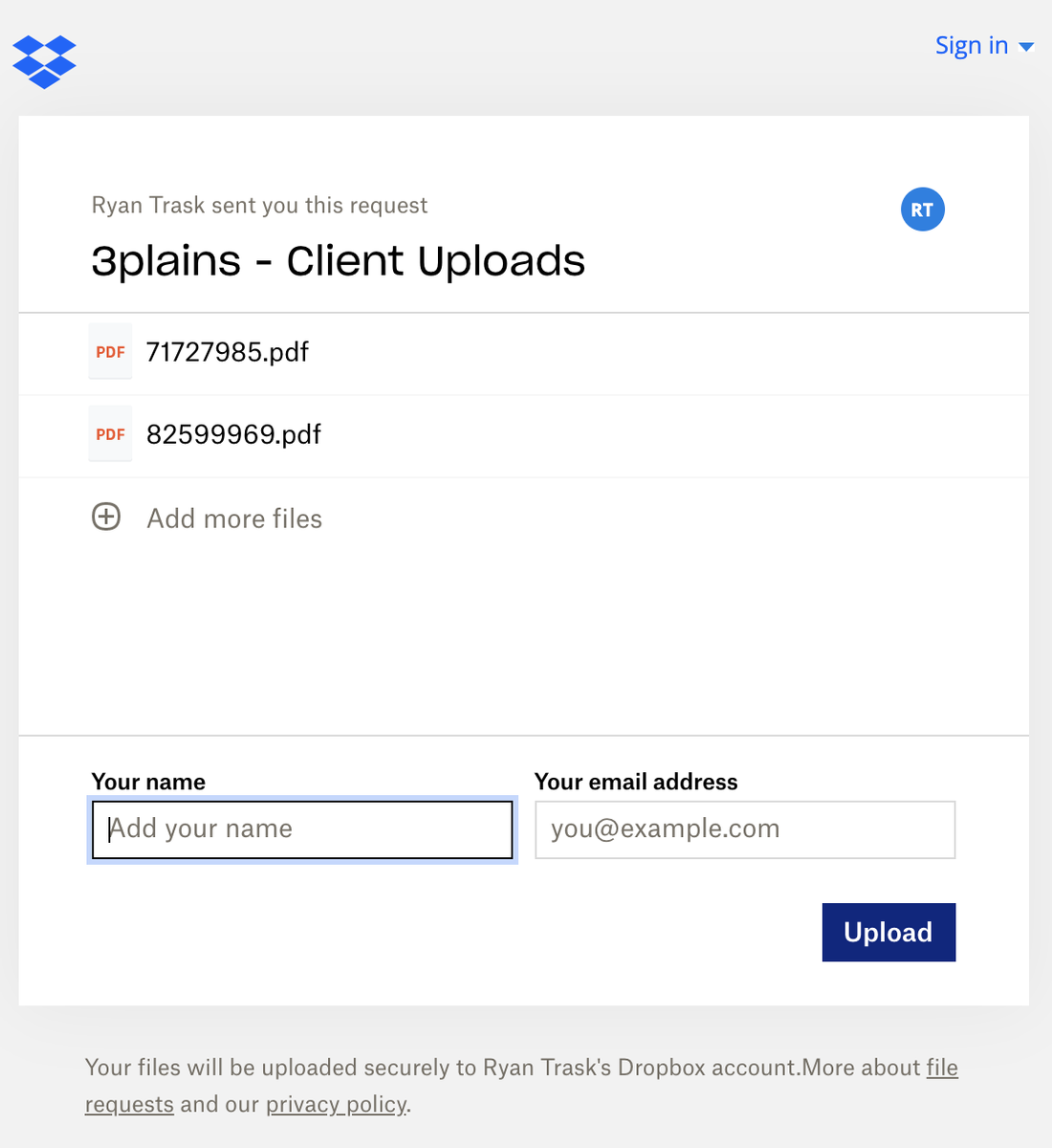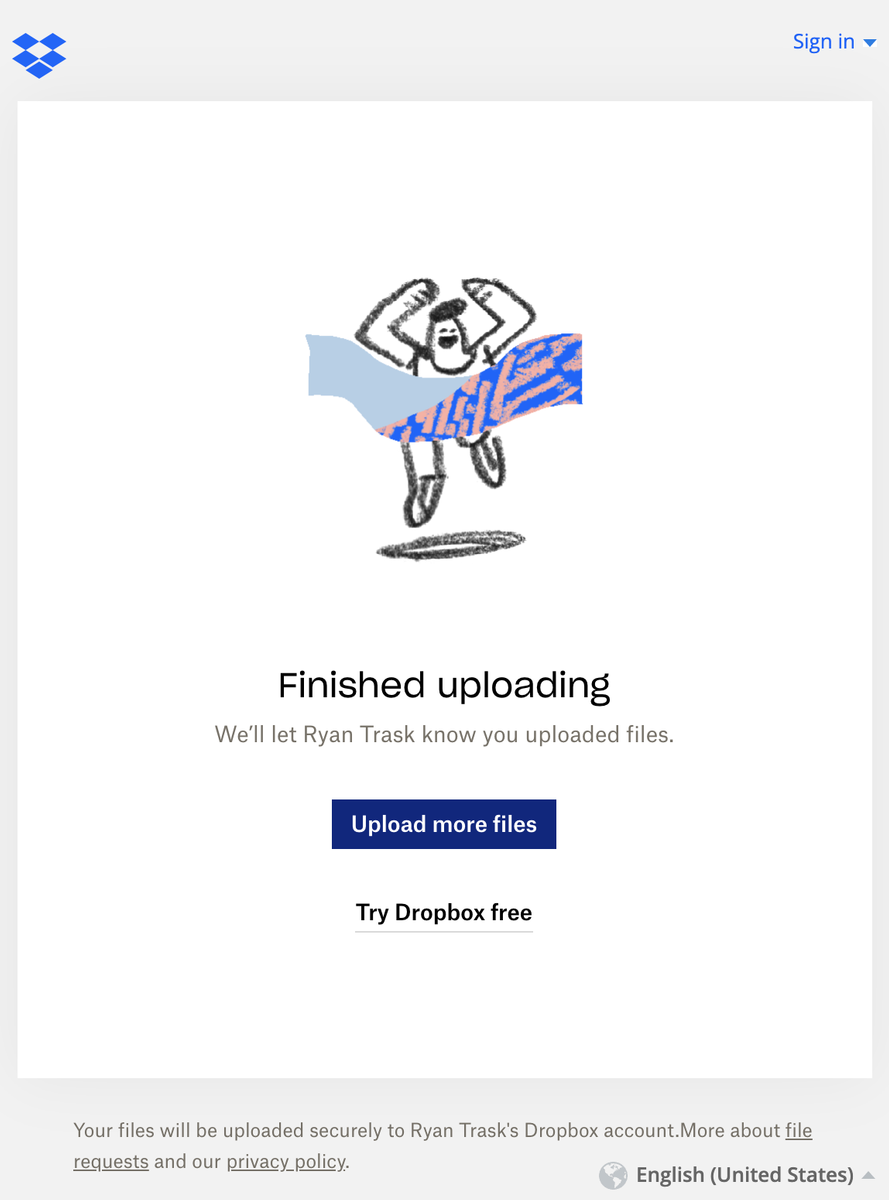 Note on Website Slideshow/Header Photos - For more information on slideshow / header photos and the requirements for a website, please read more here.
Note on Website Photo Gallery Photos - If you have photos for a specific photo gallery, please hold on to those until we get the website design approved. Once that is done, your website will be set up on our staging server, so when you log in to the Portal, you can start creating photo galleries and get all the photos loaded in each one.
Still need help or don't want to DIY?

We have maintenance service and website update packages available. Please fill out a ticket and a 3plains representative will reach out to you with details on pricing and packages.
Back to Account Management