Pheasants Forever Websites by 3plains
Welcome to 3plains - The official Pheasants Forever Chapter Web Design Company!
Your website is one of the most powerful tools your Pheasants Forever or Quail Forever chapter can utilize to market and promote itself. 3plains understands this. We have a professional relationship with Pheasants Forever and have been chosen to design, build, and support Pheasant Forever Chapter Websites. The overall goal of this new combined effort is to help you, the Pheasants Forever Chapter, promote your chapter in efforts of providing habitat and conservation for the future generations of pheasant hunters.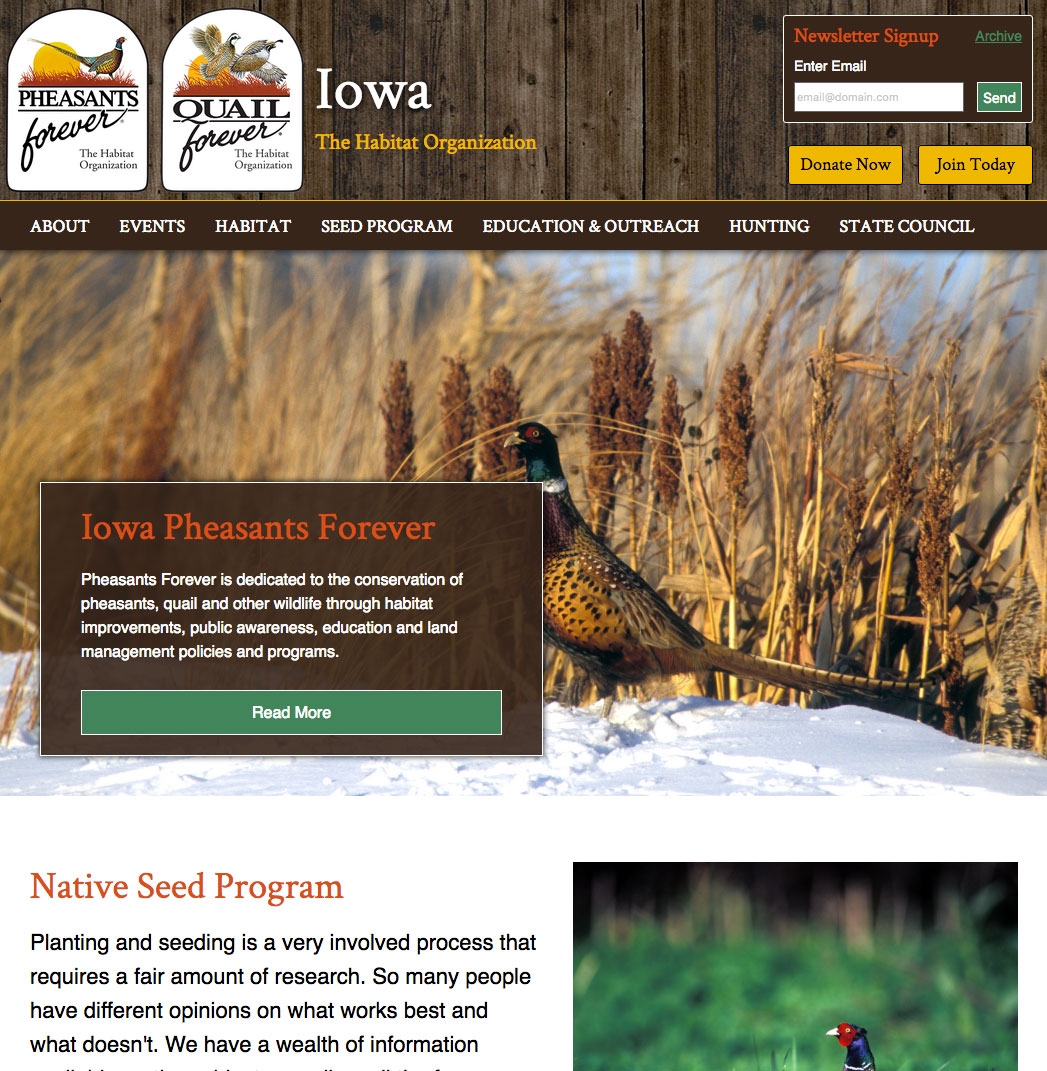 Pheasants Forever Chapter Web Design
You may be asking why 3plains? While there are many options for websites, there are only a handful that are so involved with the efforts of promoting the pheasant hunting industry such as 3plains does. Having a deep passion for upland game and being out in the field with our dogs, we are pheasant hunters just like you. We also own and run Ultimate Pheasant Hunting.com, a nationwide directory of pheasant hunting guides, outfitters, and upland game resources. Having this resource at your disposal can truly benefit your chapter. With your chapter on our directory, you can network among pheasant hunting outfits in your area - getting them on board with helping, sponsoring, or donating to your chapter.
After partnering with Pheasants Forever and Quail Forever we built a system and layout that is both professional looking and easy for chapters to use.
Example Websites: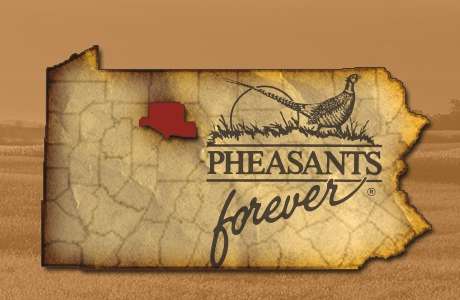 Setup, Pricing & Features
Pick a domain if you don't already have a website. We recommend choosing a .org or .com domain name that is easy for people to remember. A few ideas include OaklandCountyPF.org, OaklandPF.org, pf818.org, etc. We can help you choose a domain name as well. Don't hesitate to reach out with questions. We also have a handy setup guide for new chapters.
Contact Us
With the main goal being promotion, a lot of the concern among the Pheasants Forever Chapters has been finding a system that is easy to use. We custom-designed software that makes it easy for our clients to have control over the content they want to have on their websites. You can access your website 24/7 on your computer or mobile phone to make any changes desired. Contact us today for more information on how to get your chapter recognized on the web.