Pheasants Forever Setup & Prices
1. Domain
Pick a domain if you don't already have a website. We recommend choosing a .org or .com domain name that is easy for people to remember. A few ideas include: OaklandCountyPF.org, OaklandPF.org, pf467.org, etc. There is no reason to buy multiple domain names, since most people just Google search for a company name these days vs. just typing in www.myPFChapter.org.
We recommend going to Godaddy.com, doing a domain search and purchasing a domain name. After purchasing, you will need to point your domain A Record to: 52.14.29.3 - here is how to do that.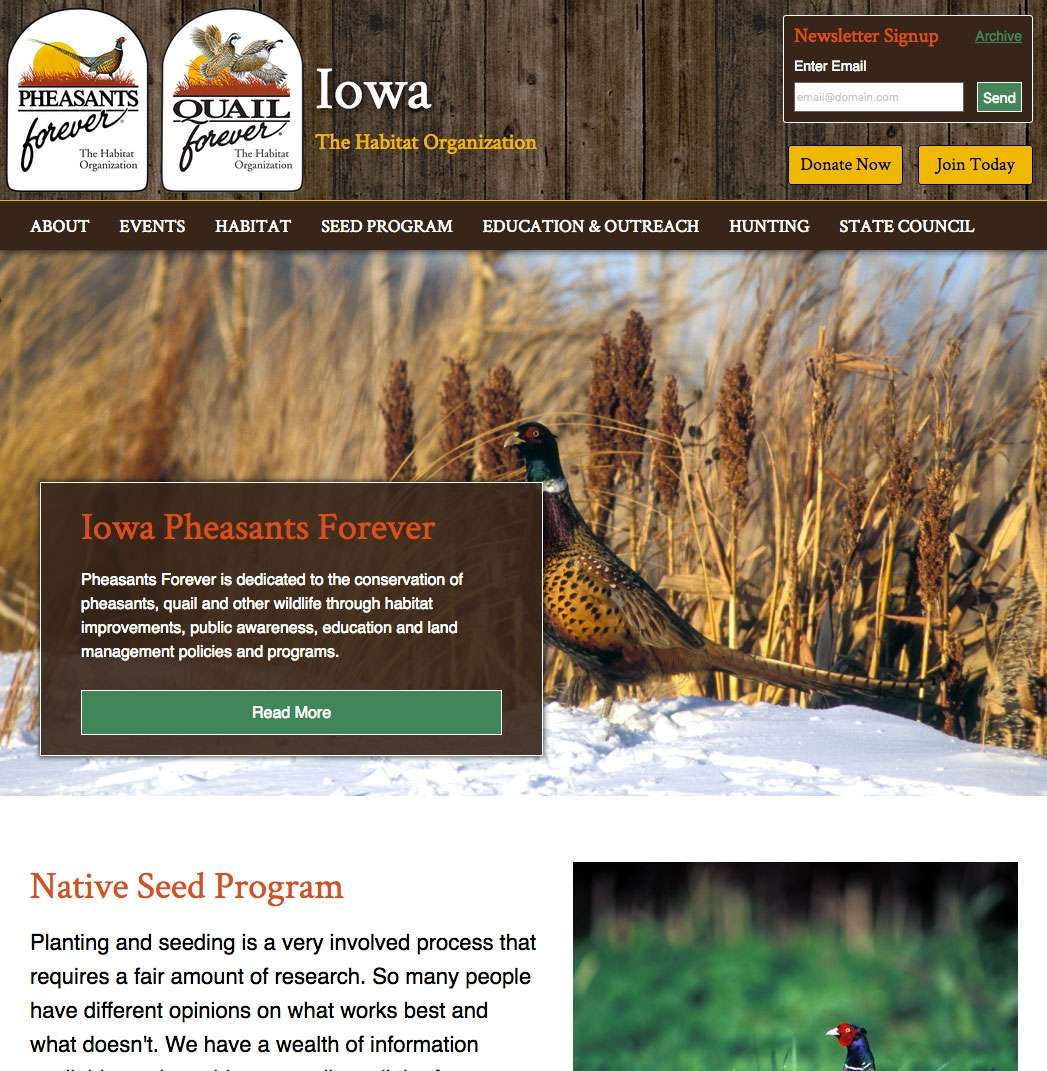 2. Installation
After picking out your domain name, we install your website and you can begin loading content. Any questions, please view our get started guide or help section.
What's included:
What's not included:
Your chapter will need to create the content (new websites) or move over the content from the existing websites. We have boiler plate templates setup to make content loading easier.
Modifications & customization's (Note: Extra fees)
Domain purchase & management (Note: View section #1 above)
$250/One Time
* This fee can be paid via check or credit card.
3. Recurring
The recurring fee covers a variety of services and products. This includes:
Option 1: $33.25 per Month or $399 Annually (17% Savings) * Note: Check or credit card
Option 2: $39 per Month * Note: Credit card only