Farm Logo Design and Branding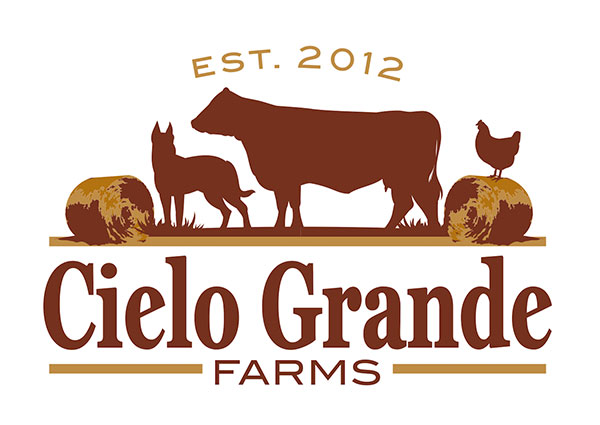 The farm animals are strategically displayed in the middle of the logo to draw your attention to the overall experience that they have to offer. The natural earth tones pull in the farming atmosphere together. Cielo Grande means Big Sky or Grand Heavens - there are beautiful sun rises and sun sets alike. The message we were given to describe the farm was- "There are also rolling hay fields, wide open green pastures, distant tree lines, sell cattle and hay, chickens and goats, farm fresh eggs and the working dog is a Beauceron." I think that statement pretty much defines the logo.
Company: Cielo Grande Farms
Category: Cattle, Ranch, Farm
Services: Custom Logo Design
Description: Cielo Grande Farms focuses on hay and cattle sales.
Back to Projects