High Fence Hunting Ranch Logos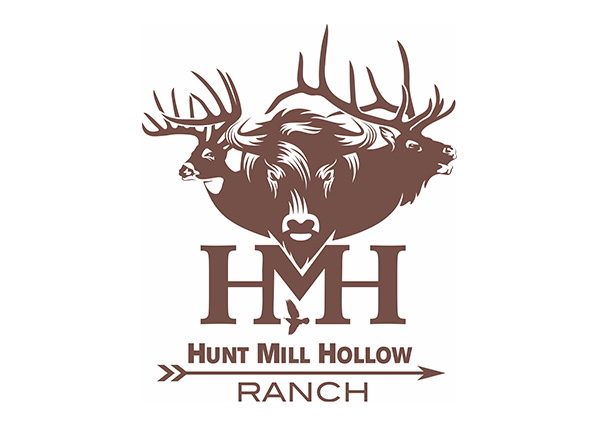 After recently purchasing a 4300+ acre high fence wilderness preserve in the Ozark Mountains of Eastern Oklahoma, the new owner of Hunt Mill Hollow Ranch wanted to overhaul and modernize any branding efforts left behind by the previous owners. 3plains was up for the challenge, and would later also design a new website for this historic, exclusive big game hunting property.

Company: Hunt Mill Hollow Ranch
Location: Stilwell, Oklahoma
Category: Hunting, Ranch
Services: Custom Logo Design
Description: Hunt Mill Hollow Ranch is a 4300 acre private, high fence wilderness in the beautiful hardwood and pine covered Ozark Mountains of Eastern Oklahoma. It is laced with a network of trails, food plots, beautiful streams and ponds, and has been intensively managed for trophy whitetail deer, elk, buffalo, and axis deer.
Back to Projects