Offshore Fishing Guide Custom Logo Design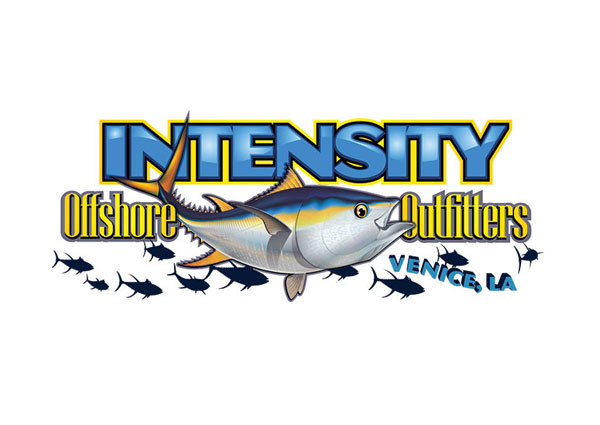 A new look for an offshore fishing outfitter in Louisiana. This new logo displays the icon image of the Yellow Fin Tuna. Josh wanted to represent his brand and express a bold, clean, professional look and wanted something that could stand with some of his competitors logos and be eye catching so people remember the name when the see it. He also was looking to have a shirt to wear that show's off his brand in the local fishing market. His other comment was he didn't want a logo that was so busy people will forget what its there. Louisiana and the Gulf of Mexico is a competitive environment for Tuna and he needed a logo that will help put him on the map. We hit the mark and Josh really loves his new custom logo. We are excited for him too since we are fishing with him in 2015.

Company: Intensity Offshore Outfitters
Category: Fishing
Type: Logo Design
Species Fished: Yellowfin Tuna, Red Snapper, Grouper, Cobia, Amber Jack, Wahoo, Mahi Mahi
Description: Located in Venice, LA, which has staked its claim as the "tuna town" of America, Intensity Offshore Outfitters guides just 60 miles south of New Orleans. Sitting just west of the mighty Mississippi River, Venice, Louisiana Fishing is in the heart of Sportsman's Paradise.
Back to Projects