Personalized Fishing Logo Design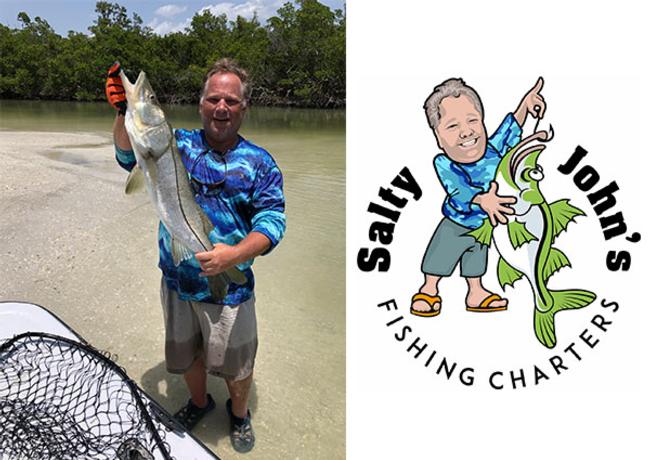 Captain Salty John is a unique character with a passion for saltwater inshore fishing, so it was only fitting that he requested 3plains to design a character-based custom logo for his new charter fishing business.
An enterprise savvy Baltimore area transplant turned successful entrepreneur Floridian, the Cap does not mince his words with his business dealings, and knew exactly what he wanted with his latest venture. He sent 3plains a cell phone pic and gave us the following instructions:
"This is what I want for my brand. Turn it into a logo."
Once his logo design & website projects were complete, Ole Salty reached back out to 3plains for hunting outfitter recommendations and booked a hunt with one of our Pike County, IL whitetail hunting clients.
Company: Salty John's Fishing Charters
Location: Bonita Springs, Florida
Category: Inshore Charter Fishing
Services: Logo Design, Website Design
Description: Guided inshore fishing charter on Estero Bay near Bonita Springs.
Back to Projects