Professional Crappie Fishing Guide Web Design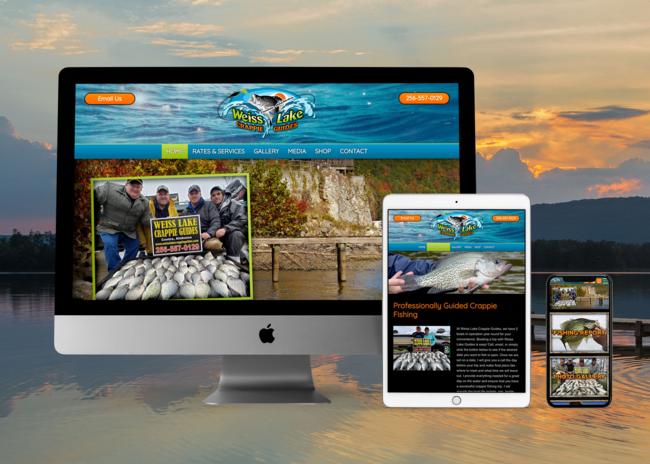 Tucked away at the bottom of the southern Appalachian Mountains in Northeast Alabama, Weiss Lake is referred to as "The Crappie Capital of the World" due to its large population of clean water crappie and generous creel limits. Long time fishing guide and professional crappie Angler, Darrell Baker, had been booked to capacity for the past several years, and needed to have his website redesigned in order to better capture leads from prospective clients searching for his services by mobile device.

Following the Spring 2019 crappie fishing run, Darrell partnered with 3plains to build a new mobile friendly website that featured past success stories from his clients, official sponsor links, and up to date Weiss Lake fishing reports from The Pro, himself.
Client: Weiss Lake Crappie Guides
Location: Weiss Lake, Alabama
Category: Fishing
Services: Website Design, Logo Design
Website: www.weisslakecrappieguides.com
Back to Projects