Gun Dog Kennel Web Design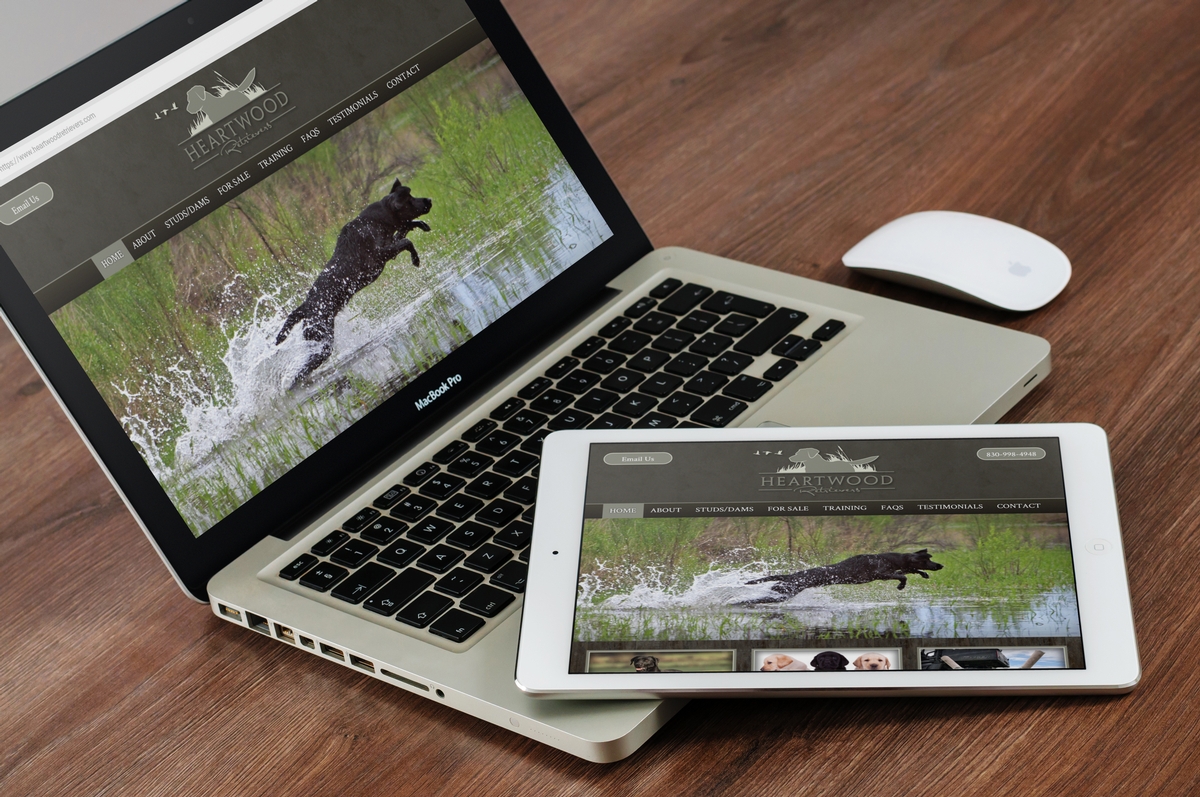 The Wheeler Family entered 2019 on a mission to take a leap of faith and apply their wealth of experience producing exceptional field-bred Labrador Retrievers and offer their services as a full-time gun dog breeding & training business. Under the demands of a very tight deadline, what started as a simple logo design project progressed into creating a brand new website from scratch.
The simplicity and easy-to-use functionality of 3plains Custom Content Management System (CMS) allowed Heartwood Retrievers to build out their entire website while juggling a very hectic schedule, which included caring for new puppies while finalizing construction on their new kennel facilities.
Client: Heartwood Retrievers
Location: Fredericksburg, Texas
Category: Gun Dog Breeding
Services: Web Design, Logo Design
Description: Heartwood Retrievers, LLC is a full-time, family operation that breeds and trains exceptional field-bred Labrador Retrievers from proven, Irish and British working bloodlines.
Website: https://www.heartwoodretrievers.com
Back to Projects