Tall Tines Trophy Properties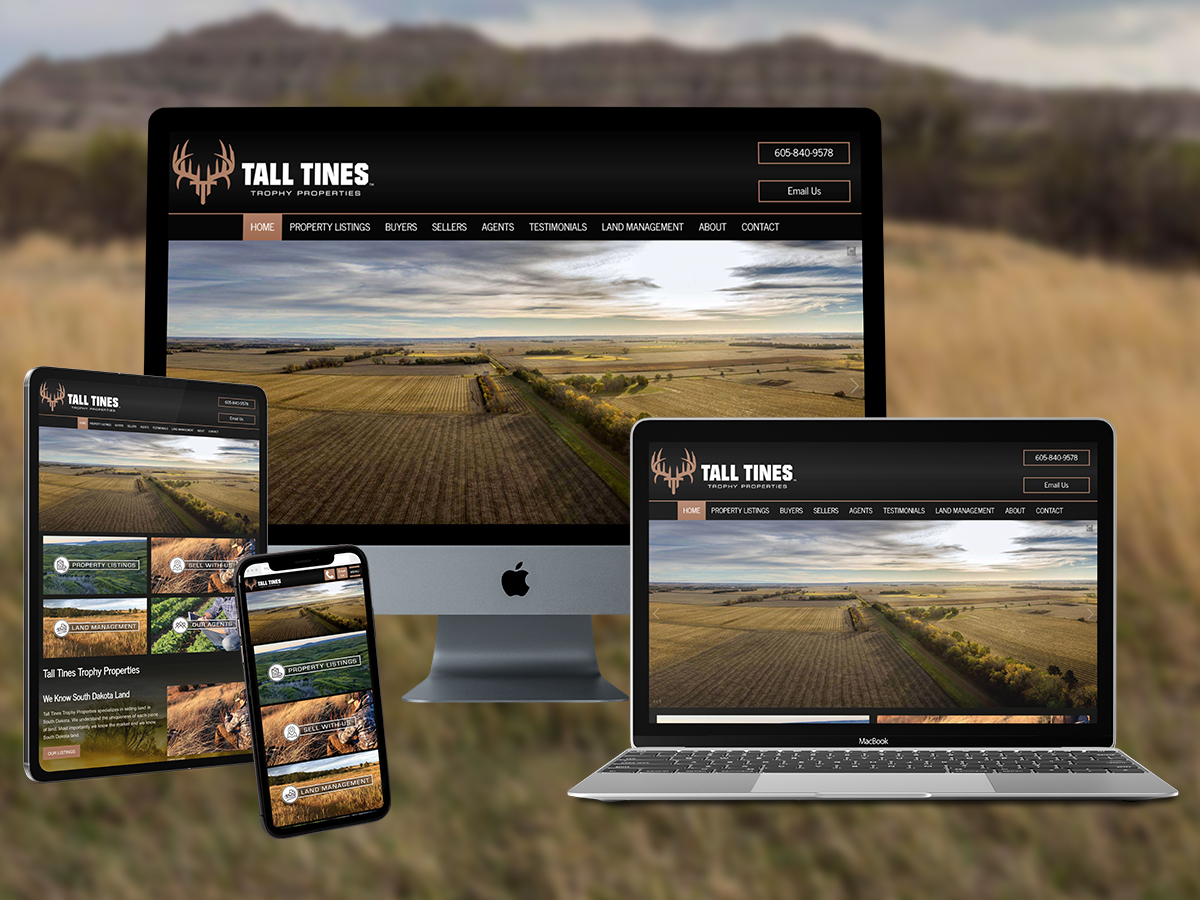 Mark at Tall Tines Trophy Properties came to us when he found an example of our land management platform through another client. He loved the simplicity and functionality of the website and wanted something similar. He not only sells land, but offers a variety of land management services, and needed a solution that really showcased all he does. Selling land comes with a specific set of needs when it comes to a website. With our customizable platform we designed a clean, mobile-friendly website for Mark to help grow his South Dakota business.
Whether you're selling homes, land, or both, our team can build and customize a professional website to help you feature your properties, agents, and land management services.
Client: Tall Tines Trophy Properties
Client Location: South Dakota
Category: Real Estate
Services: Website Design
Description: Specializes in the sale of hunting recreational land in west river South Dakota.
Website: www.talltinesproperties.com
Back to Projects