Premier Farm Realty Group & Auction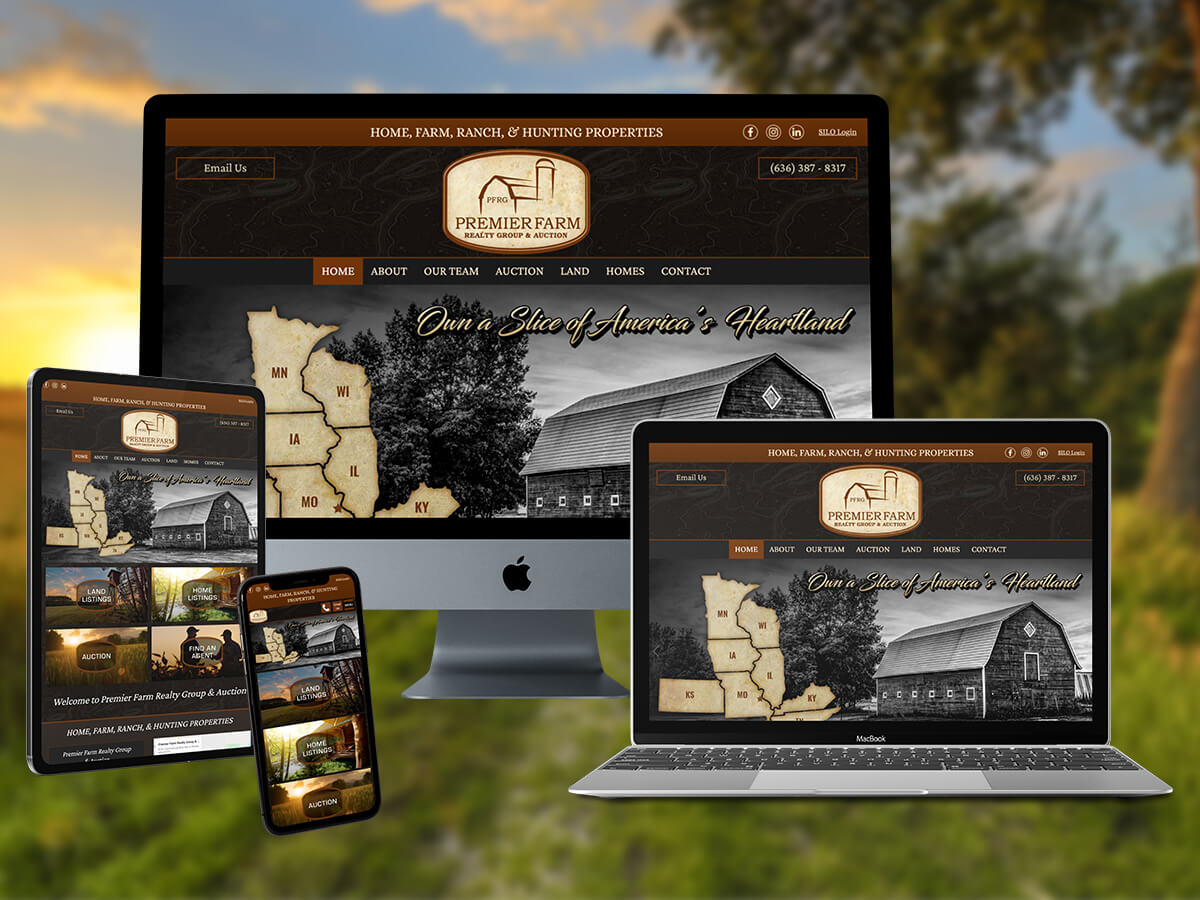 Premier Farm Realty & Auction came to 3plains looking for a custom website solution. Vice President Adam Mikesch was frustrated with the complexity of most website platforms within the real estate industry. Standard MLS/IDX solutions, which are popular within the real estate industry, do not factor in user experience and buyer/seller needs.
3plains, worked with the Premier Farm Realty & Auction team to developed a custom land management and property listing website, ideal for real estate brokers that specialize in land sales, country homes, lakefront properties and hunting land. The result is a clean, functional design that's mobile-friendly and easy to manage.
In addition to its simplicity, the platform functions well as a marketing & sales tool. Sellers receive exclusive listings that don't get lost within the wasteland of the MLS. With easy to use filters and search functionality, buyers are able to easily find the targeted listings they are looking for.
Their business continues to grow as we expand our land management platform and employ marketing strategies, leading to increased sales and company profits.
Client: Premier Farm Realty Group & Auction
Client Location: Missouri
Category: Real Estate
Services: Website Design
Description: Specializes in the sale of Whitetail hunting recreational land and farm land properties in Southern Illinois.
Website: www.premierfarmrealtygroup.com
Back to Projects