Trophy Alberta Bighorn Sheep Hunting Web Design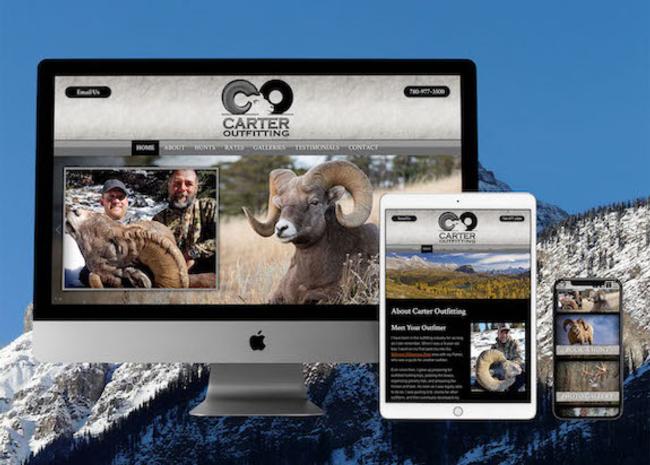 Carter Outfitting Ltd is an exclusive big game hunting outfitter that specializes in providing slam seekers with the opportunity to not only harvest a trophy Rocky Mountain full curl bighorn ram of a lifetime, but also fully experience the breathtaking panoramic scenery in the areas where these hunts are conducted.
A true Canadian horseman born into big game hunting, Scott Carter learned what it takes to become a highly successful Alberta trophy bighorn sheep, moose and whitetail deer hunting guide from his father, who guided for other outfitters in the area where Scott was raised.
After meeting with Scott in 2019 at the annual SCI Convention in Reno, NV, he decided to trust 3plains to take over the reigns with re-branding and re-marketing his entire business, allowing himself more time to focus on maintaining a premium level of service that his clients have come to expect for over 20 years.
Client: Carter Outfitting Ltd
Location: Darwell, Alberta
Category: Hunting
Services: Website Design, Logo Design, SEO
Website: www.carteroutfitting.com
Back to Projects