Are Reviews Important For Small Businesses?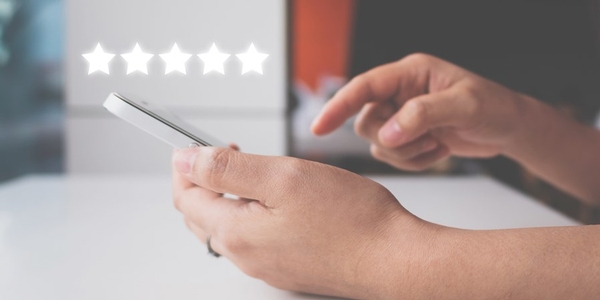 Why Are Reviews Important for Small Businesses
On the surface the answer is pretty obvious. Reviews give prospects a view of whether or not your business does a good job. 3rd party reviews like Google or Facebook are impartial and add additional weight, as the business owner has no control over what reviews are displayed.
Reviews increase search rankings directly and indirectly.
Reviews build authority for your business and website, helping to increase your rankings in search.
Reviews can also increase click through, website traffic, and other ranking factors that can improve search rankings, and more importantly, conversions.
I don't want my business on review platforms because people may leave a bad review
We hear this often from clients, but your business can't hide online. If a customer has a negative experience, they will find a way to voice their opinion. On the flip side, customers that have a positive interaction with your business are less likely to take the time to leave a review. The goal must be to control your review profile by actively requesting positive reviews, which will mitigate damage from any negative reviews.
Types of reviews
• 1st party reviews – 1st party reviews are collected by the business, normally on their website.
• 3rd party reviews – 3rd party reviews are collected by platforms like Google, Facebook, Trip Advisor, or Industry specific platforms. These reviews can be more difficult to accumulate, but hold more value as the business has no control over ratings and content.
Strategies to Get Reviews
The most important thing to keep in mind is that you have to proactively ask your clients to submit reviews. Customers are often happy to leave a review, but you need to ask and make it easy for them to review your business.
Ask them in person
If your customers visit your business, try and get them while they are at your location. Regardless of how great your service is, once they leave, people move back into their busy lives and review rates drastically decrease.
They just had a great experience with your business. ASK FOR A REVIEW.
Create direct links to your review platforms
Whether it's Google, Facebook, or BBB, create an email template with links going directly to your platforms to make it easy for clients to leave a review.
Create incentives
Reward your employees for acquiring customer reviews or offer an incentive for customers to leave reviews. (make sure to follow review platform guidelines)
Ask clients to leave reviews on multiple platforms.
Sign up for a reputation management platform. More on this below.
What do I do if I get a bad review?
Actually, in Google's eyes, a few bad reviews are a positive thing and the ideal rating for a business is 4.5 to 4.8 stars. A less than perfect rating exhibits legitimacy for a small business. Additionally, most prospects realize that you can't please everyone all the time, and there are unreasonable people out there.
If you get a negative review:
• Respond calmly and unemotionally to the review.
• Offer to communicate with the reviewer to resolve the situation.
• Work to get more positive reviews to filter out the negative review.
Platforms to Manage and Display Reviews
There are many great platforms out there to help your business acquire online reviews. The best way to accumulate 3rd party reviews is in person, but that is not always possible. Reputation management platforms can assist businesses in sending email or SMS requests to past clients, making it easier to leave reviews.
In addition, many platforms offer ways to display reviews in creative ways.
At 3plains we offer an effective reputation management platform and services to manage the platform for clients.
Posted in: Marketing