Does Email Marketing Work For Small Businesses?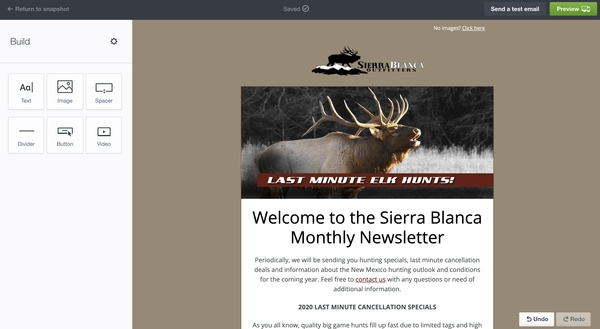 Email marketing is one of the most effective sales and communication tools for small businesses. From hunting and fishing lodges to dog breeders, sending an e-newsletter is a cost-effective way to communicate with current customers and qualified prospects.
What is email marketing?
Email marketing refers to sending emails to a list of customers or prospects in order to:
Communicate news or updates about your business
Highlight special events
Fill last minute cancellations
Sell a product
Most small businesses employ some kind of email marketing platform, making it easy to create engaging campaigns, target and personalize emails and track results.
At 3plains we offer a custom platform with affordable options for small businesses. LEARN MORE
Tips For Sending an E-newsletter
There are many important factors when implementing an email marketing strategy, but success begins with an engaging design and a consistent sending schedule. Newsletter platforms allow businesses to create customized templates and have tools to assist you in setting a consistent schedule, 3plains can assist you with this.
When your account is set up and you have a couple good templates, you are ready to start marketing.
A couple of important factors to consider when sending:
Subject Line is important. Something alluring to the reader.
Send with consistency. Monthly or quarterly, it is important for your readers to know when to expect the publication.
Easy to find call to action buttons – not too many.
Use engaging photos.
Add a testimonial or review at the end.
Keep it brief and to the point.
Limit sending frequency to avoid unsubscribes and spam.
Don't use all capitals.
Words like free, buy, bargain... can be flagged for spam so use them sparingly.
List Management
Now that you are set up with an email marketing plan it's important to put a list management strategy in place. Most websites offer the ability to download contact form submissions, but it is critical for businesses to develop a plan to capture email addresses from phone calls, trade shows, texts and other marketing contacts.

You spend valuable time and marketing dollars to get prospects to contact you. Make sure you take full advantage by marketing and communicating with them after the initial contact.
Interested in working with 3plains to develop an Email Marketing strategy?
Contact Us for a Free Consultation