Are Hunting & Fishing Conventions a Good Investment?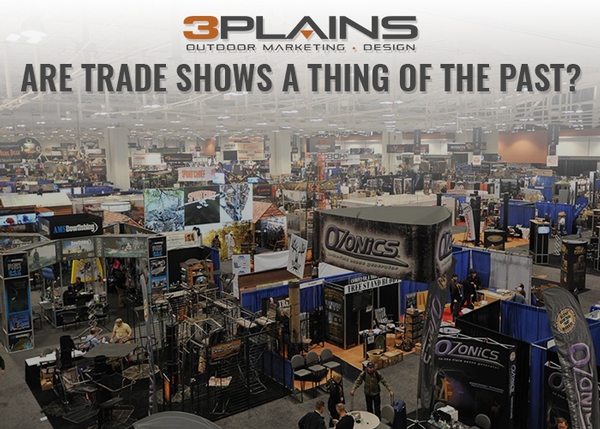 Is attending a sports show a good investment for hunting or fishing lodges & outfitters?
As with many things, it depends. But for most lodges and outfitters, there are more productive ways to invest your marketing dollars.
Attending an outdoor convention like Dallas Safari Club or SCI requires a sizable investment, which normally makes it difficult to get a return on your investment. You need to purchase booth space, booth materials and furniture, pay for travel, meals and lodging, etc. Not to mention the time you and your staff spend sitting in a booth for 3 or 4 days.
At 3plains, we specialize in digital marketing strategies that require less investment of your time and marketing dollars, with higher returns. A digital marketing campaign also offers you the ability to track results in a way that shows exactly how much it is benefitting your business, whereas results from expos and conventions tend to be hard to quantify.
Top 5 Reasons Trade Shows Are Becoming a Thing of The Past:
They are very expensive
They are not as productive as you might think. If you secure one or two bookings, it feels like a success, but when you look at what you have invested to get those bookings, the margins are slim.
Your time is valuable. Spending 2 days traveling and 3 or 4 days sitting in a booth is not a good use of your time. Plus, it's exhausting.
Long-term goals. Attending a sports show does little to improve your long-term marketing goals. You need to attend every year to see those goals met. If you aren't attending, you aren't reaching your audience.
Opportunity cost – You could be using your marketing dollars and your time in a more productive way, getting a better return on your investment, and meeting your long-term marketing goals.
We understand that there is value in attending trade shows besides just making bookings, such as engaging with past clients and building your brand, but if this is the only marketing foundation that you are building your business on you are missing out on huge opportunities for growth.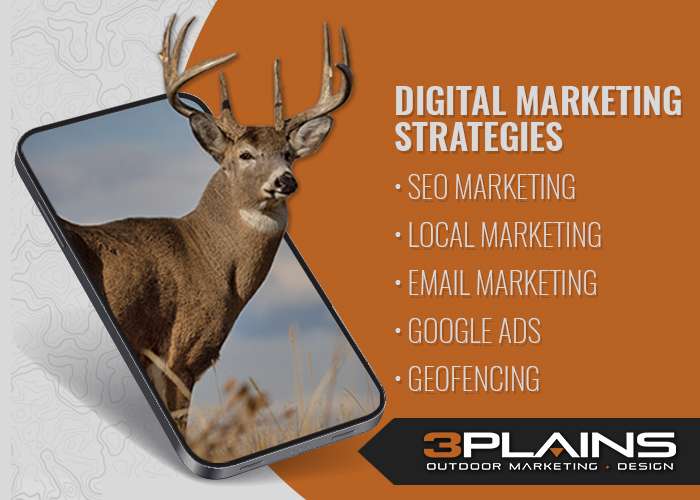 What is a better way to spend my marketing dollars?
At 3plains, we specialize in digital marketing techniques that grow your business. When you start a digital marketing campaign you are investing in the future of your business in a way that is highly productive. So productive that many of the hunting and fishing outfitters that we work with do not attend any hunting conventions anymore. We understand that every business is different, and we will work with you to build a campaign structure that fits the specific needs, and budget, of your business.
The cost of exhibiting at a single hunting or fishing convention could cover an entire year of digital marketing.
As your business grows, you will notice obvious results from the campaign, but we also offer detailed monthly reports to show you data about how your business is performing and the benefit that is coming from your campaign.
Some of the top digital marketing strategies that we use to build a campaign for hunting and fishing lodges and outfitters are:
If you are interested in growing your outdoor business through digital marketing, feel free to reach out to our team to learn more about how we can help you.
Posted in: Trade Shows, Trade Shows