Do we just build outdoor websites?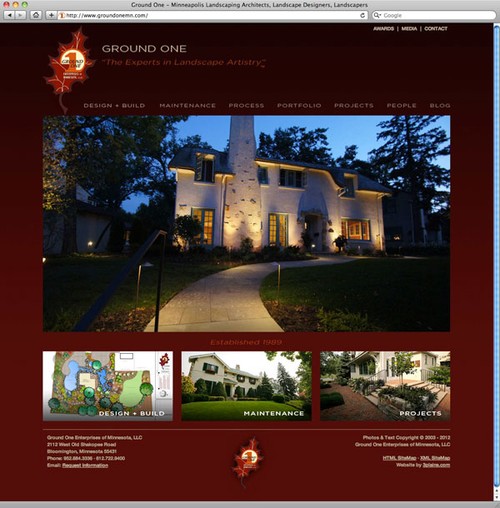 That's right, 3plains doesn't "just do outdoors". We can build anything if you ask us. Just ask!
Recently, we took Ground One Landscapings outdated website and gave it a fresh new look to represent the high quality of work they do. We took care of all the on-page SEO with great detail along with the website architecture. A new off-page SEO campaign will begin later this summer.
Homepage
The homepage of Ground One features simple yet very powerful eye catching homepage highlighting their high class work. We kept the homepage real clean and focused on their main services along with a javascript slider that features 5 large photos of their work and changes every few seconds.
Before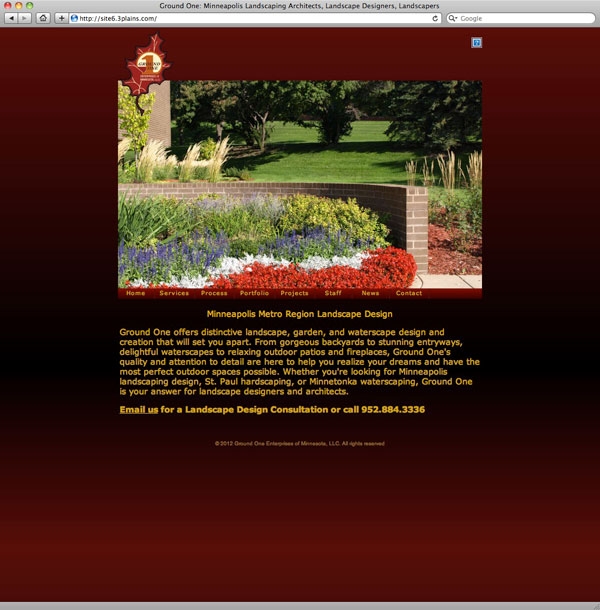 After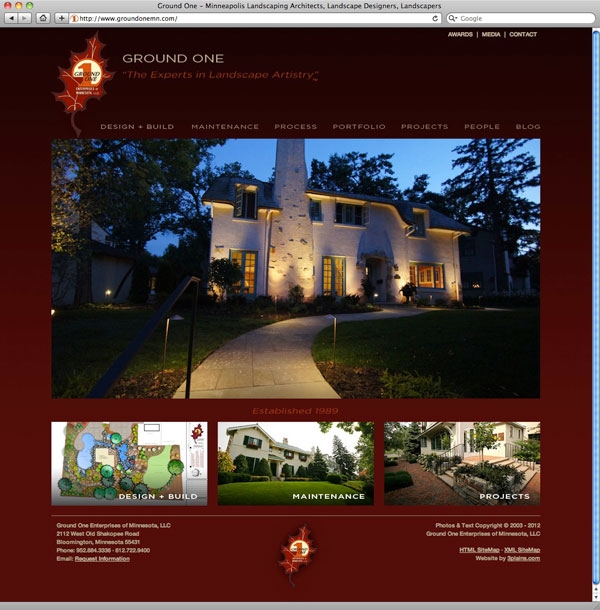 Projects
The projects page is a dynamically generated page and managed through our 3plains Website Manager so the customer can add all their projects for many years to come.
Projects Page Before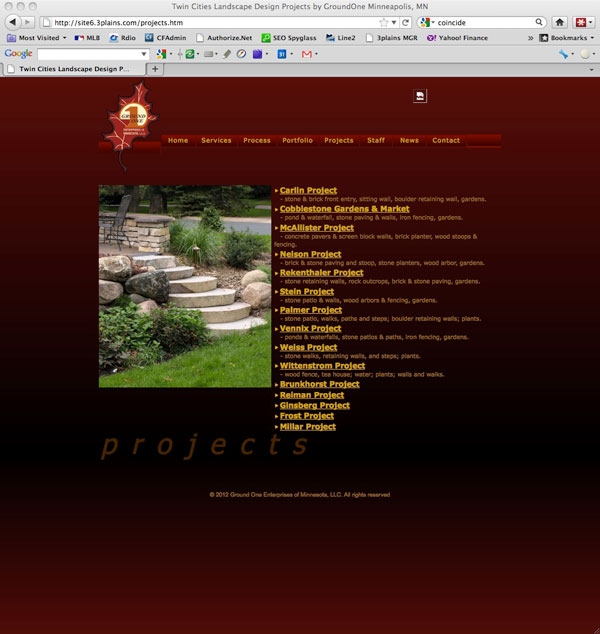 Project Page After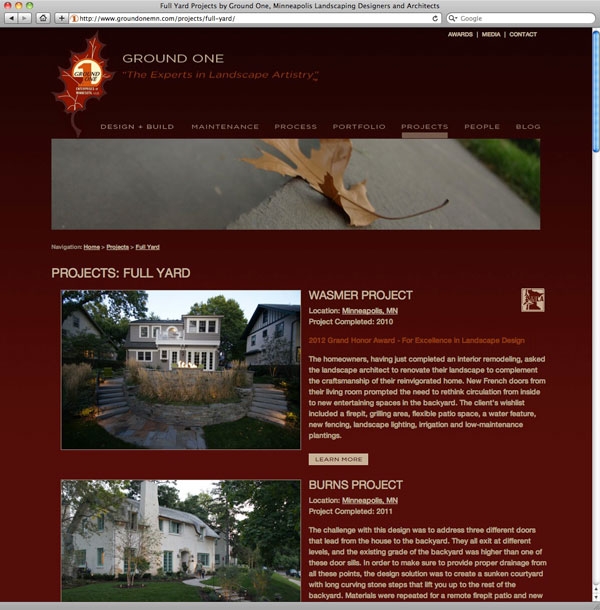 Projects Manager
All the projects are added and managed in their 3plains Website Manager. The site we built will suffice for years to come and with the 3plains Website Manager, they can keep their blog, projects and portfolio fresh for search engines and more importantly... potential customers.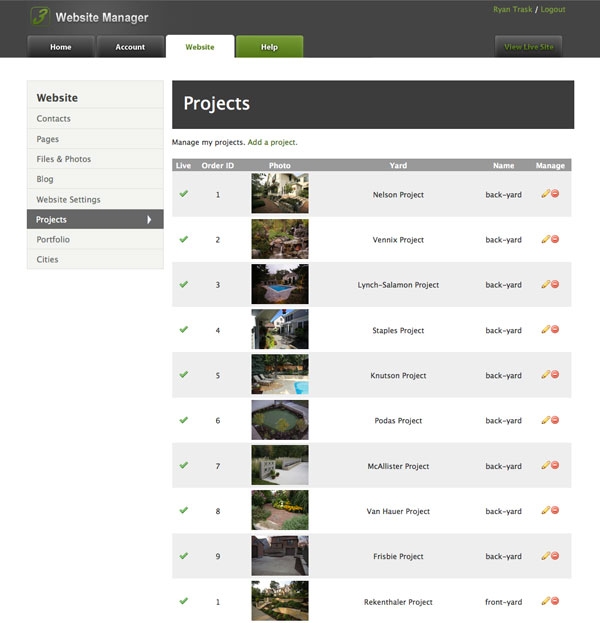 Example Project Detail Page
Here's a example project detail page from the Wasmer project. The project detail pages feature a scrolling photo gallery, before and after photos, awards if included and plan photos. It gives potential customers a detailed view of each project and Ground One's attention to detail.
Before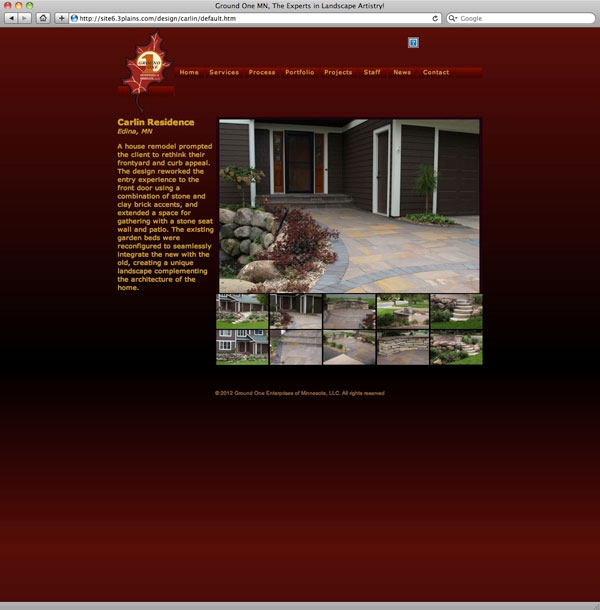 After
Example Portfolio Sub-Category
On the Portfolio page, it features categories that break further into sub-category pages. Clicking into "Water" takes us to the Sub-Category and below is a screenshot from the "Water Features" sub-category. You wll also notice header graphics that coincide with the retrospective section.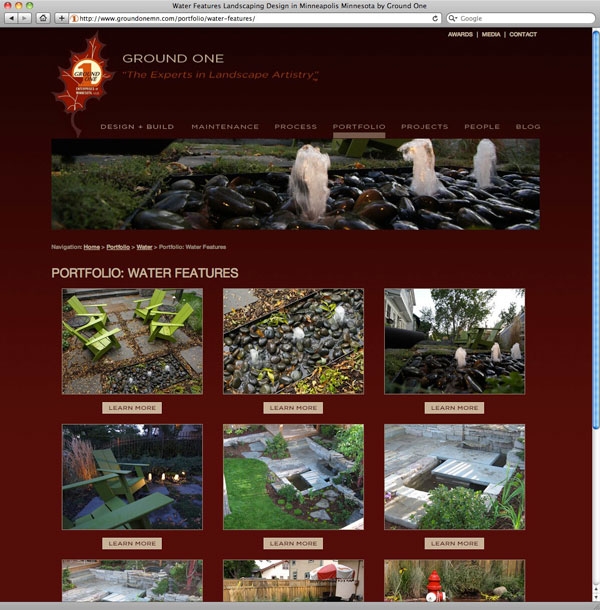 Portfolio Manager
The customer organized all the Water Features photos how they wanted right in the 3plains Website Manager (below). The customer can add new categories, sub-categories, add new photos, edit photos, delete photos and control all the on page SEO functions on their own. Powerful.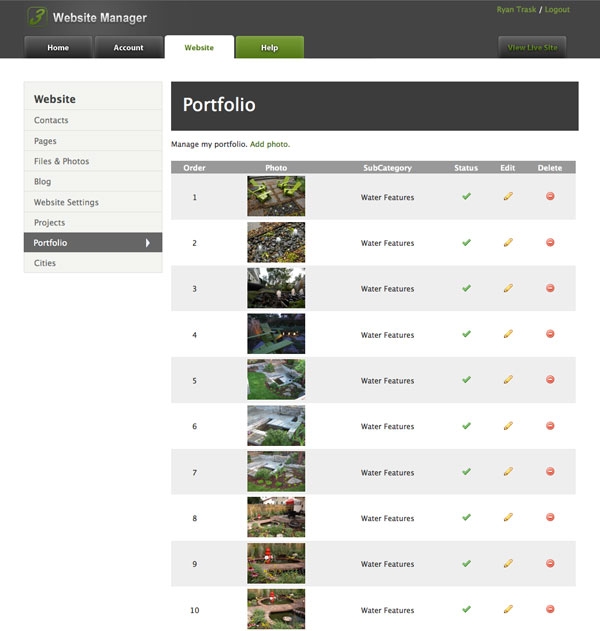 Contact Page
We were not to thrilled with their current contact page. It was quite boring and dull and people weren't quite sure what to do. So we put a contact form along with all the contact information on the right side.
Before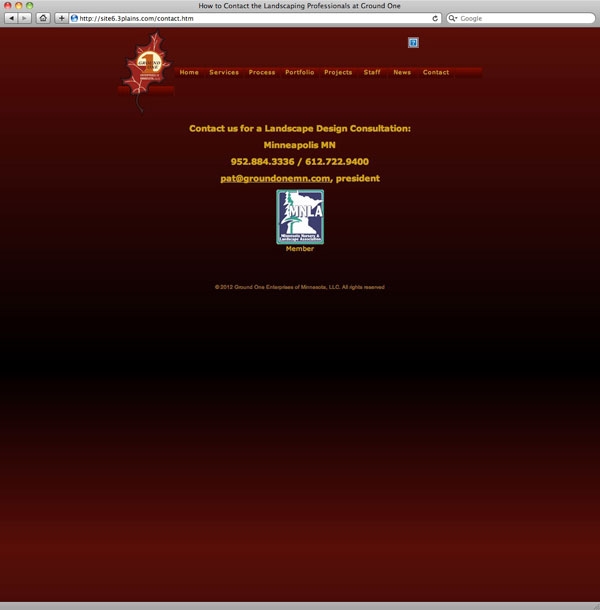 After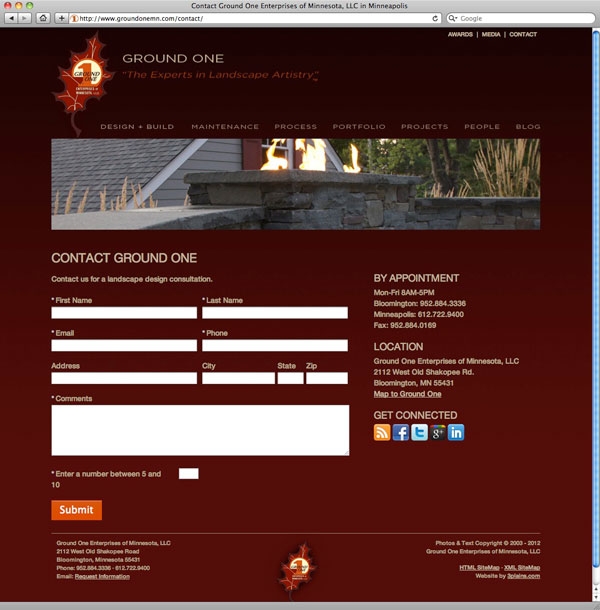 The Client
Working with client's is our business. Ground One was a fantastic client to work with and we commend them having a eye for detail on the website. They really helped us build a great website and it was a team effort all around.
Posted in: Web Design, SEO / SEM, Branding, Hosting & CMS, Marketing, Hosting & CMS, Marketing, Marketing