Labrador Retriever Dog Breeder Websites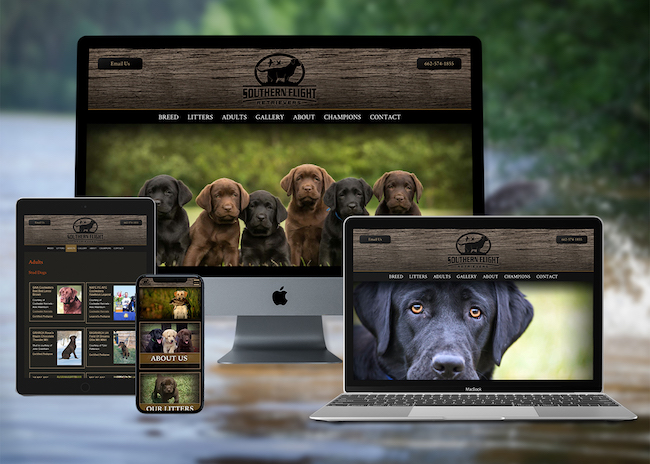 A 3plains client since 2017, Southern Flight Retrievers' goal is to raise top quality Retrievers by using some of the best, well proven and most accomplished dogs in the Field Trial and Hunt Test world. This experienced Mississippi Labrador retriever dog breeder researches their stud dogs very carefully, using only champion titled or well qualified sires that are active in current Hunt Test or Field Trial events.
Southern Flight Retrievers produces top Labrador retrievers with strong lineage pedigrees that will be trainable, highly athletic, lots of endurance for tough working conditions, strong natural retrieving drive and muscular body conformations. This reputable breeder's dogs make beautiful family companions.
Client: Southern Flight Retrievers
Location: Macon, Mississippi
Category: Gun Dog Breeding
Services: Web Design, SEO
Description: Mississipi based dog breeder producing world class Labrador retriever puppies from proven, field trial tested bloodlines.
Website: www.southernflightretrievers.com
Back to Projects