Do Google Ads or PPC Work For Hunting & Fishing Lodges?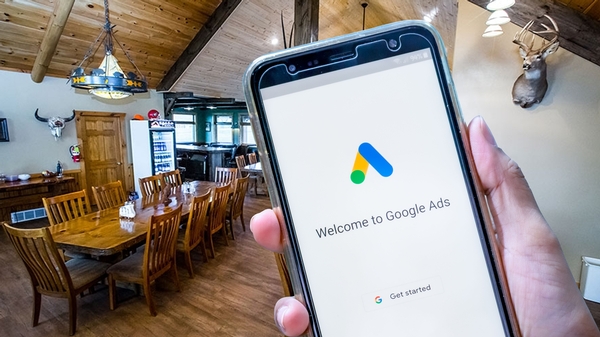 Do Google Ads or PPC Work For Hunting and Fishing Lodges?
Absolutely! Google Ads, formally known as Google AdWords, is ideal for seasonal businesses like hunting and fishing lodges.
Google Ads allow businesses to show up on the top of the search results within hours of setting up a campaign. When the booking season slows down, lodges or resorts can simply pause campaigns at no cost.
Last minute cancellations – Create a specific ad targeting customers for days or weeks to fill last minute openings.
The question lodge owners and marketers within the outdoor industry should be asking is not "Does Google Ads work?" but "What is the best way to utilize Google Ads or PPC marketing?"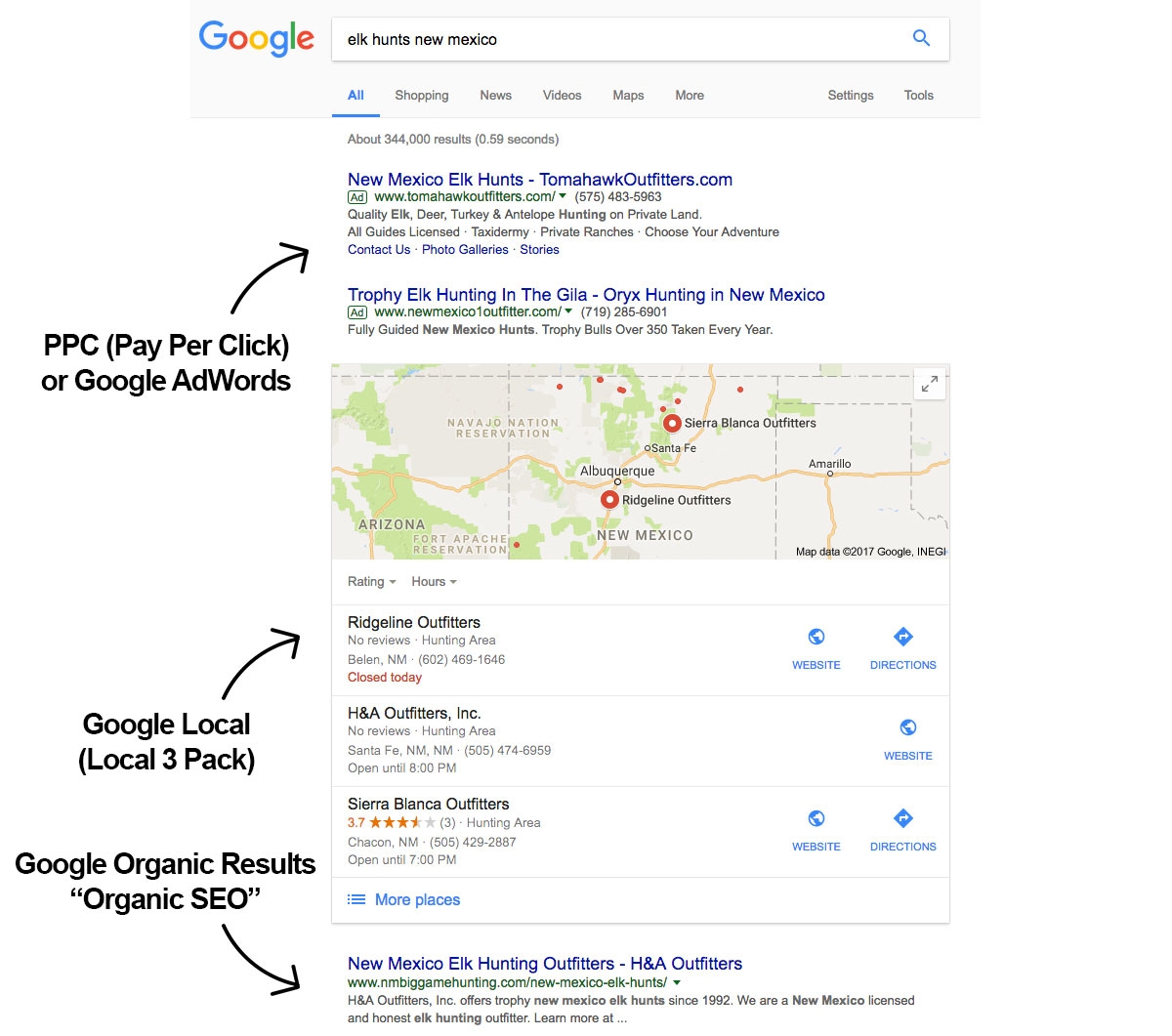 Should I run my own Google Ads account or hire a Google Ads Manager?
This can be a difficult question but here are a few things to keep in mind.
DIY Google Ads Management
Google likes to make money, and the Google Ads platform generates a tremendous amount of revenue for the company. It is also a valuable marketing tool for businesses when implemented properly, which is the downfall of many Google Ads DIY campaigns.
Don't listen to Google
Whether it's the default account settings, campaign recommendations, Google representatives or smart campaigns, Google does not have the best interest of your marketing dollars in mind. Here's a interesting reddit post from other people about Google Ads Account Managers.
Learn how to use Google Ads
The number one reason businesses are wasting money with Google Ads is that they do not take the time to learn the platform. If you are going to run your own campaigns, take the time to learn what you are doing – OR DON'T DO IT!

Unfortunately, Google Ads is not an easy-to-understand or self explanatory platform. It takes time and effort to learn the intricacies of keywords, bidding strategies, match types, and conversion tracking. There are a lot of educational tools like podcasts, webinars, and articles to assist you, but you have to take advantage of these resources on an ongoing basis.

Put in the time and effort and you can make Google Ads a productive part of your marketing strategy.
Should I hire a marketing agency to manage my Google Ads Account?
Many lodge and resort owners are extremely busy, and their time is too valuable to spend reading blogs or watching seminars about how to manage a Google Ads account. If this is the case, hiring a Google Ads Manager can be a great option.
Hiring a Google Ads Manager
Important Questions When Hiring a Google Ads Manager
Make sure you have control over your account. Find out if you can leave the marketing agency and still have access to your Google Ads account.
Transparency – What are you paying to the marketing company to manage your account and what are you paying directly to Google?
Is the Company a Google Partner and certified in Google Ads Management? Look for the badge.

Whether you decide to tackle Google Ads on your own or hire an agency to manager your account, Google Ads is a great tool and productive way to employ your marketing dollars. The Google Ads platform offers effective targeting and tracking tools that are difficult to match with other marketing strategies.