Testimonials from 3plains Clients
Here's what a few of our customers have had to say about us.
Have a testimonial of your own to share? Click Here fill out our short testimonial form.
Eastern Shore Guide Service
2012 - Eastern Shore of Maryland
Well my experience started with a logo design that turned out to be so much better than I could have imagined. After Ryan and Derek finished my logo it was only natural that I have them create what I've been told by everyone that views it, is one of the best looking websites they have seen. My experience with 3 plains has been one of the best business dealings I've had. If you want the best for your business you owe it to yourself and your customers to have 3Plains create a master piece for you.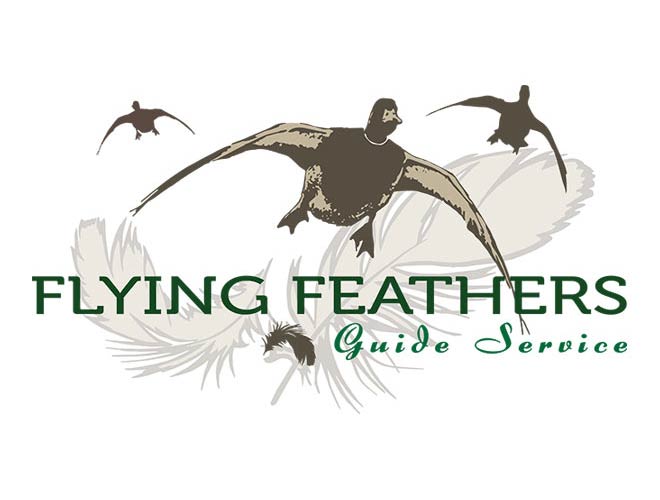 Flying Feathers Guide Service
Mike Bogy - Client Since 2013
Derek and Ryan have been a pleasure to work with. They have a great knowledge of the hunting and outfitting industry. They know both what our clients are lookin for and what we expect as guides and outfitters. Their degree of professionalism is second to none. They do exactly what they say they will do . I am so glad I found these guys. While there are many choices out there for the web, many of them just want your money and there gone. Not the guys at 3 Plains. They have answered every question, returned every call and answered every email during the building of my website. Not just all that, they are good, honest people who you can trust for any project you may have. I highly recommend 3 Plains. Thanks again guys and thanks for all your hard work.
Sincerely, Mike Bogy
Owner and professional waterfowl guide for 31 years
www.flyingfeathersguideservice.com
Backcountry Outfitters
Dillon Springer - Client Since 2006
There are not to many marketing companies out there that understand the outdoor industry like 3plains. Since even before I became a client with Ryan, my parents have used and placed a fair amount of trust in his marketing capabilities. After seeing the results, I have been more than impressed with his skills and knowledge. Since 06' I have used Ryan exclusively for my marketing, and am proud to say he has helped me propel my business to the best it has ever been. I have trusted him and his decisions when it comes to my website and even just went through a recent remodel. The response has been fantastic, I call it my closer. The ace in the hole! Not only does my website look professional, the Google rankings are superior. I get several contacts daily and have my schedule booked solid for both pheasant hunts and as well prairie dogs. Thank you 3plains, and I look forward to the many more years of successful business.
Dillon Springer
Owner - Backcountry Outfitters
www.sodakhunting.com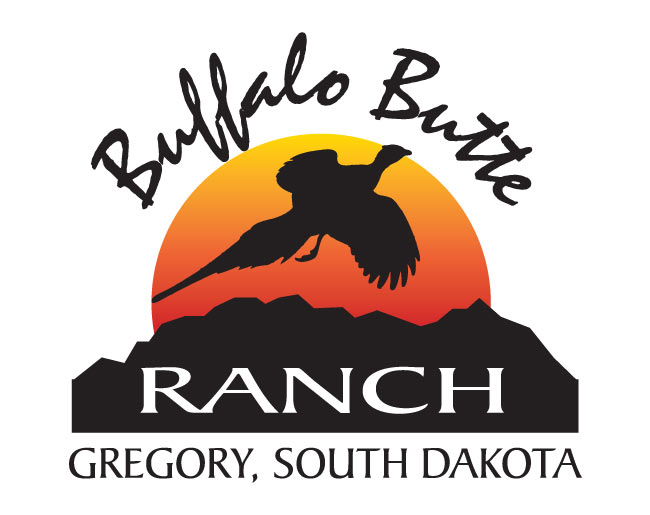 Buffalo Butte Ranch
Marshall & Colleen Springer - Client Since 2003
I still remember the day I met Mr. Trask. A very humble, but very outspoken gentleman that knew how to build a quality website judging by his trade show booth. I was just starting to expand my pheasant hunting outfit, he was moving to go out on his own. I had no idea what to do or where to begin. After sitting down with Ryan and listening to his thoughts, ideas, and strategies, we figured out a game plan. Fast forward 10 years, 3 websites and thousands of clients later, I have been excited about the business I received from working with 3plains. One of the big factors in booking my clients is the top notch professional site we have. In the down economy, 2013 is booked to be the best year we have ever had.
Marshall Springer
Buffalo Butte Ranch - Owner
www.buffalobutte.com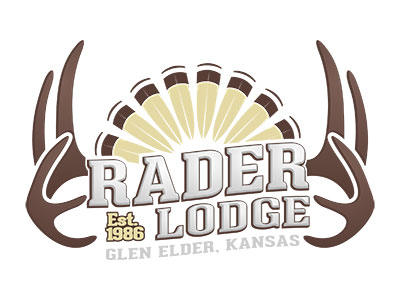 Rader Lodge
Jeff Rader - Client since 2009
I would be the first to admit that website, computers, and technology are not in my skill set. Put me in a field chasing down some rooster, set me up for some walleye fishing on the lake, or even put me on the golf course, I know what I am doing. But the minute I sat down to understand this website and online marketing and how to utilize it for my business, I was lost. I was sinking and needed some help to resurrect my outfitter business. I sought out the best in business. 3plains has helped me in all my marketing aspects from website design, to email marketing and SEO. I have been able to grow my business from a small pheasant hunting guiding service into now offering full pheasant, deer, turkey, quail and waterfowl hunting. Heck we even have expanded my fishing business as well. We even now have the right amount of lodging and private suites to accommodate all my clients during the year! By having 3plains work on all my marketing and website needs, I even send them a blog to be posted at midnight, and by morning my site has been updated! Now I have more time to focus on the important things in life, my clients, hunting and of course golf! Thanks gentlemen, I refer you to everyone!

Jeff Rader
Owner - Rader Lodge
www.raderlodge.com
Wallhanger Charters
Jeff Bastulli - Client Since Spring 2013
I just wanted to say how pleased we were with the transformation from my old site to yours.You guys are were johny on the spot and we are looking foreward to a long and lasting relationship with your outfit. AAA Job!
Thanks, Captain Jeff
Wallhanger Charters
www.wallhangercharters.com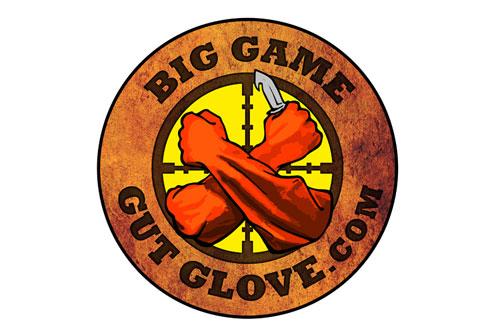 Big Game Gut Glove LLC
Fred & Stuart - Client Since Summer 2013
Once we met Ryan and Derek, we knew we made the right choice. They took the time to understand our product, our goals, and what we wanted our website to be. As the site progressed, we stayed in contact and tweaked it to be exactly what we needed! We have also found that internet searches pull up our name in the top 10 time after time, thanks to their expertise and knowledge of how to be highly visible on web searches. Thanks guys - you've helped us to launch our company and look great on-line!!!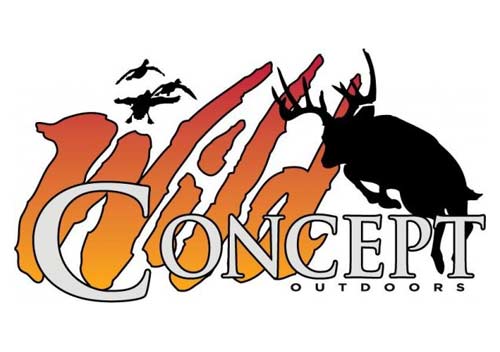 Wild Concept Outdoors
Justin Stevens - Client Winter 2009/Summer 2013
I had 3plains do a logo for my company in 2009 I was serving in the Army and deployed in Afghanistan during the time I was working with them. Just recently, I was contacted by an individual stating he would take legal action if I did not stop using my logo and stated that it was his. I won't go into much detail, however Ryan personally took care of the issue. He turned what I thought was going to be a long headache into a short and sweet ordeal. The customer service that 3plains provides is worthy of an award. In today's world to find a company that will go above and beyond the call of duty to help a customer is something of a myth unless you have these guys on your side.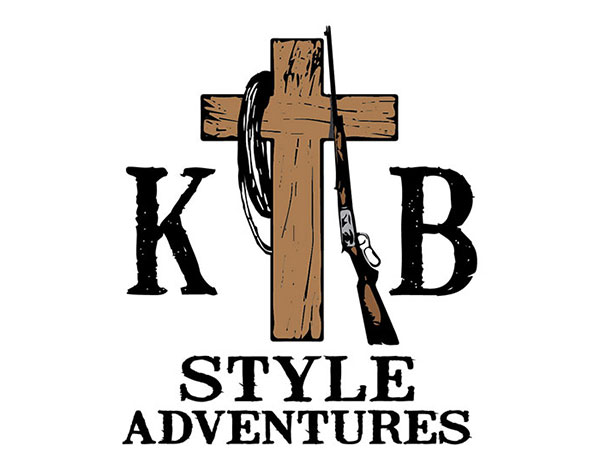 KB Style Adventures
Kevin Brown - Client since 2011
Looking for internet advertising had not been a fun experience. But, from the first time I called Ryan at 3plains I could tell a difference. Their work has been promp and profesional and I could not be happier with my decision to use 3plains for my business! I have also experienced first hand the quality logo work from "the guys" at 3plains. Thanks!
Kevin Brown
KB Style Adventures Owner
www.kbstyleadventures.com
Thunderhook
Drake Dill - Client Since 2011
WOW!!!!!!!!!!! MY SITE HAS MADE SOME MASSIVE MOVES HIGHER ON PAGE 1 AS WELL AS GETTING ALOT OF PAGE 2 AND 3 TERMS ONTO THE FIRST PAGE. I CANT BELIEVE THE INQUIRIES I AM GETTING.
Drake Dill, Thunderhook Fly In's
Canadian Fly In Fishing Trips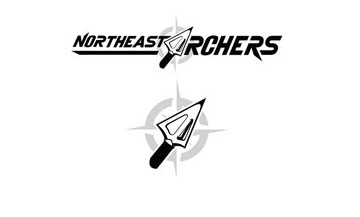 Northeast Archers
Chris Ward - Logo Built in 2012
"Admittedly we're not the most artistic three people in the world. So creating a logo has been an ongoing, dragged out, frustrating and until recently, mostly fruitless discussion since the start of Northeast Archers just 10 months ago. That's right, it took us 10 months to come up with a concept that we were all happy with. Then, as we tried to go solo and create the logo on our own we ran into a new set of problems. Mainly, none of us knew how to create one! But 3plains saved the day. He took our drawings, one from a bar napkin, and created a logo that we are really excited about. Ask Ryan and he'll probably say we were a pleasure to work with and that he enjoyed every minute of it, but I doubt that was really case. He did an amazing job going back and forth with us until we got it right. We would 3plains for all of your design needs."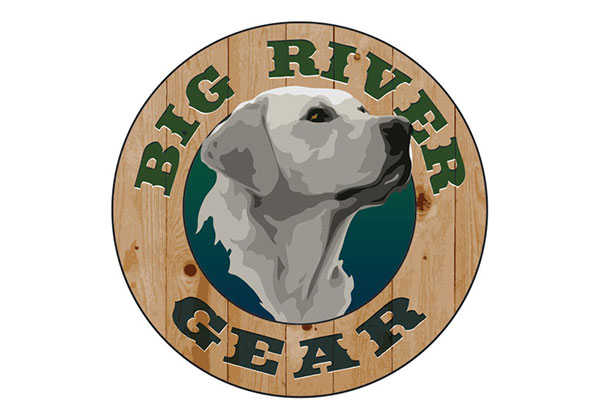 Big River Gear
Sonny Connell - Logo Built in 2011
"You don't know how much I appreciate the work you guys did for me! I will refer you to everyone I speak to. If y'all are ever in Tennessee or Arkansas, give me a shout. I have a few NICE duck hunting spots and I would love for y'all to go with me sometime. I am very pleased with 3plains and the work they put into my logo. They created a logo that represents my company and me by using all my ideas in the finished product. The guys at 3plains were very helpful and the customer service was amazing. I am happy to be a client of 3plains and they are welcome to share the duck blind with me anytime! Thanks again guys for a job well done."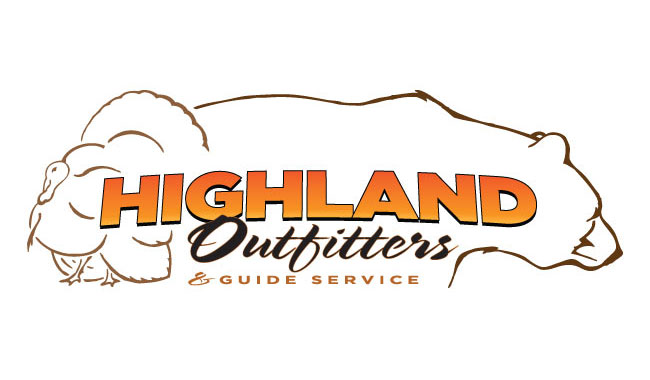 Highland Outfitters
Kevin Hunt- Logo Built in 2009
"I have been looking for the "right" logo now for sometime. I never got the feeling that the other designers understood what I wanted or needed. Once I spoke to Ryan it was like "bam" he got it and he was able to give me some great ideas to add to it. His knowledge of Logo Design and the Hunting Industry were a great asset to me and helped me get a design that was better then anything I ever imagined. They made it easy. The turn around time was amazing and their follow through was flawless. Keep up the great service and professionalism and I am looking forward to doing more business with you in the future."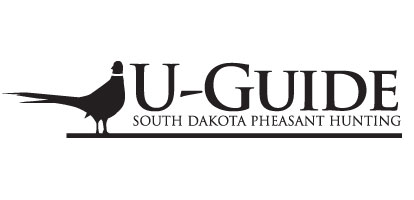 UGUIDE SD Pheasant Hunting
Chris Hitzeman - Client Since 2006
"My website comes up on the 1st page in Google and usually between #1 to #3 for for the search phrase "South Dakota pheasant hunting". On top of that, in the last month alone, I got 4,155 visits from 1,722 UNIQUE keyword searches for an average of over 4 minutes each (industry average is 90 seconds) on the site with 70% of those uniquely new visitors."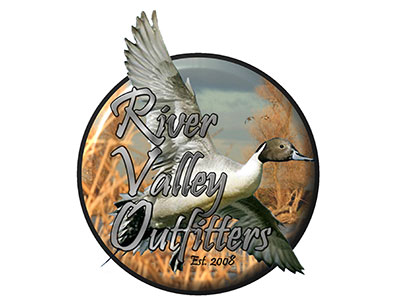 River Valley Outfitters
Greg Galli - Client Since 2008
To any prospective customer - 3plains is simply the best bang for your buck when it comes to website design. I could not have made any better choice than to choose 3plains. From the very start first conversation I had with Ryan, he made me feel comfortable and listened to my thoughts of what I wanted in a website. It really felt like a team effort building the site and it is obvious he wants your site to be better than the rest. What they say they are going to do is what they do. There is no doubt in my mind; 3plains is a class act and the clear choice. I would highly recommend Ryan and 3plains for your website.
Dragon Creek Ranch
Butch & Deb Dick - Client Since 2010
"We decided to move on to a web design company that UNDERSTOOD what a hunting web site actually was & this is when we found 3plains... 3plains does EXACTLY what they promise to be and they are professional and courteous when they do it!"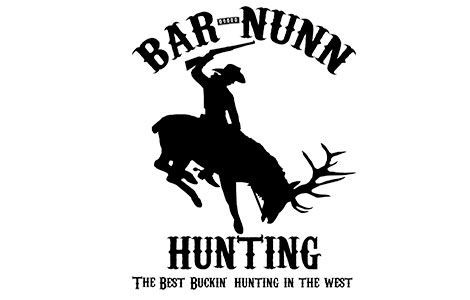 Bar-Nunn Hunting
J.T. Nunn - Client Since 2009
"Ryan at 3plains is a real straight shooter. We are in the hunting business and don't have the time or understanding to take care of all the SEO work. Results speak louder than words and that is why I chose 3plains. I called Ryan out of the blue and asked him if they would do my SEO and lucky for me they took the job. Call me anytime for a reference - 307-721-7666."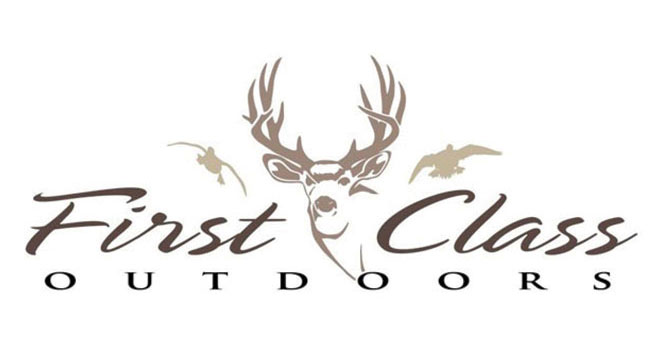 First Class Outdoors
Mike Wiley - Client Since 2009
"You guys went above and beyond our expectations on our website. Andy and I can't thank you enough. We could not have made any better choice than to choose you guys."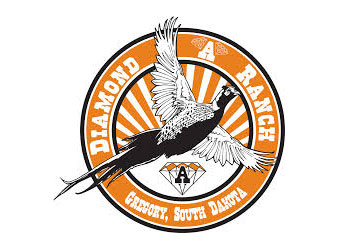 Diamond A Ranch
Jim & Andrea Olsen - Client Since 2009
"You came highly recommended, and once we finally met and showed you two around the Ranch we knew you guys were different... We've seen a 30% increase in bookings over last season thanks to the beautiful website and SEO work."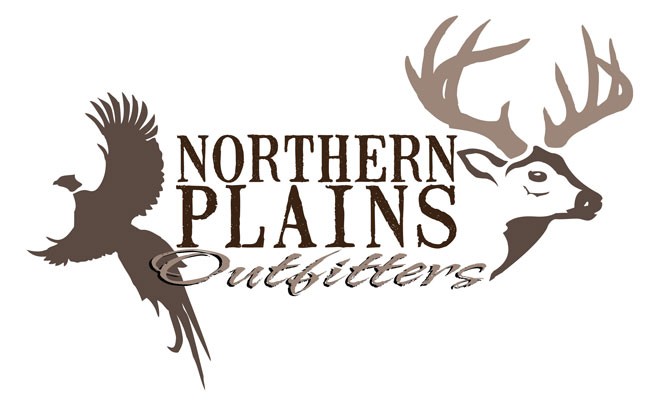 Northern Plains Outfitters
Shannon Yeske - Client Since 2008
"With the previous web company, we were non-existent on the internet, and now, after switching to 3plains, we are on the first page of all 3 major search engines... we now receive more inquiries in a day than we used to get in 6 months with the other company."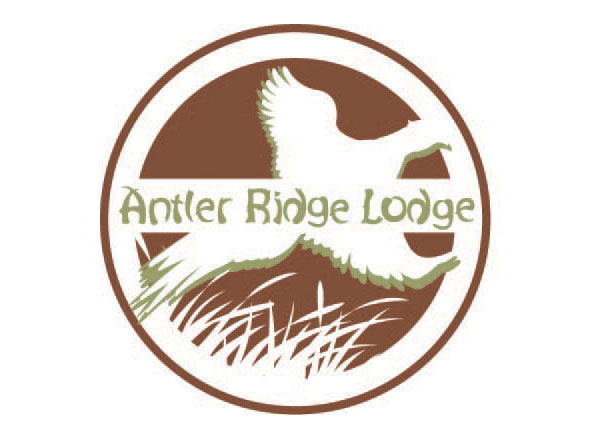 Antler Ridge Lodge
Steve & Donna Kubik - Client Since 2006
Like most starting business owners, I tried to do things myself. I started to build a website to help get my business out there, but found out that it is a difficult task. Knowing that the internet and your ability to be found on Google is becoming more important, I decided that it was time to call in the professionals. I searched out a few different companies that were specialized in the outdoor industry. After speaking to Ryan at 3plains, I knew I had found the match I was looking for. Their knowledge of not only the website industry, but as well having a passion for the outdoors, they knew how to set me up with a website that best suited my needs, as well my budget. The whole process was easy and seamless, with the end result being a spectacular website! Not only does this new website and logo help produce leads, it closes them. Trust these guys, they are legit. Always there in a pinch, and quick responses if I need help. I look forward to many more years with 3plains.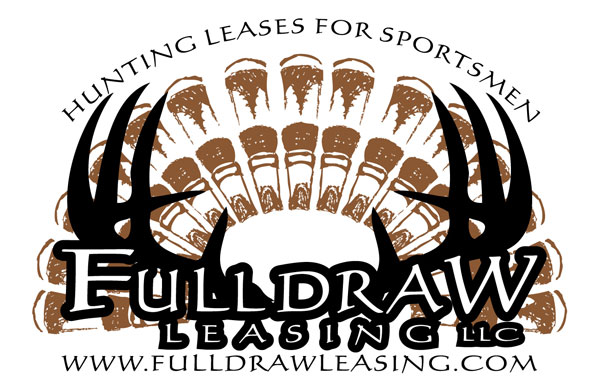 Full Draw Leasing
Justin Holdren - Client Since 2010
"If anyone out there is looking for someone to design a logo or website, quit looking... you have found the right guys at 3plains."
Outlaw Ranch Outfitters
Martin & SuEllen Brown - Business Sold in 2012
"To say we're happy is an understatement…we're elated with your work...We found your interpretation right on target and very unique."
Texas 5 Star Hunting Adventures
Troy Flud - Client Since 2008
Ryan I want to tell you how very impressed with how the web site turned out. We get a lot of compliments on it. Thank You.
Troy Flud
Owner of Texas 5 Star Hunting Adventures
---
Send Us A Comment
To our past clients: We appreciate your comments and if you would, fill out the form with comments and a photo about your experience at 3plains.com. Fields marked with * are required. Please enter the Name field how you want your name to read on our website (Examples: John Doe, J. Doe, John D., John Doe Corporation).